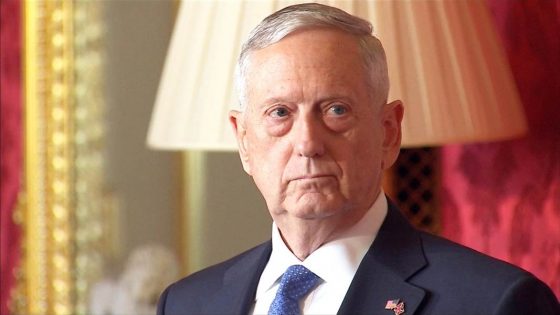 Less than two hours after the United States defense secretary James Mattis landed in Kabul, about forty rockets and rocket-propelled grenades were fired at the airport. Mattis was not injured.
This is Mattis' first trip to Afghanistan since President Donald Trump  announced a new strategy for Afghanistan, recommitting to the country and declaring during a prime-time address back in August that U.S. troops must "fight to win." According to Fox News, the new strategy for the 16-year-old war includes sending roughly 3,500 more U.S. troops to Afghanistan to join the 11,000 on the ground. Sixteen years after the 9/11 attacks, Kabul is still being attacked by the Taliban. On Tuesday in Washington, General Joe Dunford, chairman of the Joint Chiefs of Staff, said it's time to demand that Pakistan stop giving sanctuary to the Taliban.
Already, the US military is increasing airstrikes in Afganistan. In August of this year, more bombs were dropped on the Taliban and an ISIS-affiliated group than any month since 2012.
The Defense Secretary had already left the airport to meet with Afghanistan's President Ghani when the attack occurred. The Taliban has claimed responsibility for the attack and one unconfirmed report had alleged that there was an injury. CNN reported that Mattis was the target of the attack, but wasn't injured.
Mattis arrived in Kabul just after 11 p.m. ET (7:30 a.m. in Kabul) after spending Tuesday in India. NATO Secretary General Jens Stoltenberg was also on the flight. Mattis spoke about the attack at a news conference in Kabul, alongside Afghanistan's president.  "If in fact there was an attack on an international airport anywhere in the world, if it's an attack by a terrorist it's designed to go after innocent people," Mattis said. "And this is a classic definition of what the Taliban is up to now. We will suffocate any hope that Al-Qaida or ISIS or the Taliban have of winning by killing. I want to reinforce to the Taliban that the only path to peace and political legitimacy to them is through a negotiated settlement," Mattis added.
The director of the Kabul airport said all flights have been halted as result of the mortar attack at the airport for the time being.