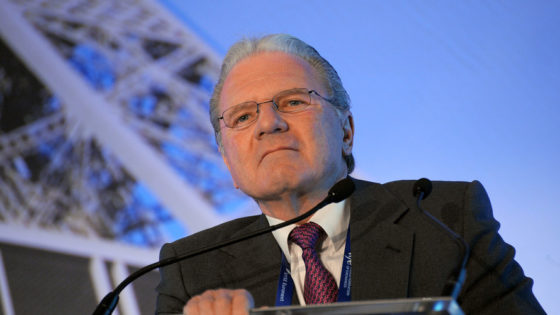 The wealthiest man in the state of Florida has predicted that the stock market will drop 15 percent if Democrats take control of Congress. Thomas Peterffy, a pioneer of computerized stock trading, states Democrats and their policies are a danger to the economy.
According to Market Watch, the Hungarian-born billionaire, who ranks as the richest person in Florida with a net worth of $25.7 billion, according to Forbes, has made a stock market prediction.  Peterffy predicted that the stock market could see a tumble of as much as 15% if the so-called "blue wave" materializes. Even if the Democrats take only the House, the founder of Interactive Brokers said the market could face a 2% or 3% decline in equity values.
"I will be a buyer after the market drops, and I would be a buyer, of course, if the Republicans retain control," he told CNBC.  However, Peterffy anticipates that he and other investors will be more "bullish" if Republican remain in control.
The Democrats did take back the House in last night's midterm elections, however, Republicans retained control of the Senate. According to CNBC, Republicans managed not only to stop Democrats from netting two GOP-held seats the minority party needed to win control of the chamber but also appeared set to gain seats.
We will soon see if Peterffy's prediction was accurate. Historically, political gridlock in which the levels of power in Congress and the White House are divided between the parties (and can't pass laws restricting our freedom), has tended to result in strong gains for United States equities.
Jeremy Siegel, finance professor at the Wharton School at the University of Pennsylvania and a longtime bull, said strong markets followed after midterm elections during the Clinton administration in 1994, where President Bill Clinton's Democratic Party lost the House and Senate in a political defeat called the "Republican Revolution," resulting in a net gain of 54 GOP House seats. Democrats under Clinton also lost the 1998 midterms decisively. –Market Watch