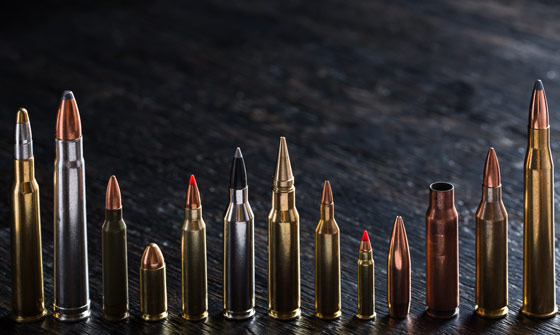 In early December SHTFplan contributor Jeremiah Johnson warned the inauguration was still a long way off and that we should never underestimate a Marxist with an army of oligarchs to lean on. It turns out that Johnson's warnings were right on target, as we have learned over the last couple of weeks that President Obama and officials in his administration moved feverishly to implement new rules and regulations with last minute initiatives.
One such regulation, which seemingly disappeared within the hustle and bustle of inauguration day, was a new order issued by U.S. Fish and Wildlife Service Director Dan Ashe just 12 hours before our new President was sworn into office.
U.S. Fish and Wildlife Service Director Dan Ashe, an Obama appointee, ordered a new ammunition ban for certain federal lands on Thursday–his last full day in office.

The ban, which took effect immediately, eliminates the use of lead-based ammunition on federal lands like national parks and wildlife refuges, as well as any other land administered by the Fish and Wildlife Service.The ban is expected to have a major impact on much of the hunting that takes place on federal lands across the United States as lead-based ammunition is widely legal and used throughout the country.

Ashe said the order was necessary to protect wildlife from exposure to lead.

Source: The Free Beacon Via Survival Blog
That may seem like a big win for the anti-gun left, but The National Shooting Sports Foundation has already leapt into action:
"This directive is irresponsible and driven not out of sound science but unchecked politics," said Lawrence Keane, the group's senior vice president. "The timing alone is suspect. This directive was published without dialogue with industry, sportsmen, and conservationists. The next director should immediately rescind this and, instead, create policy based upon scientific evidence of population impacts with regard to the use of traditional ammunition."
As we noted earlier, President Trump has a lot of work to do to reverse the damage caused by the Obama administration.
Reversing this asinine ammunition ban is a good start.