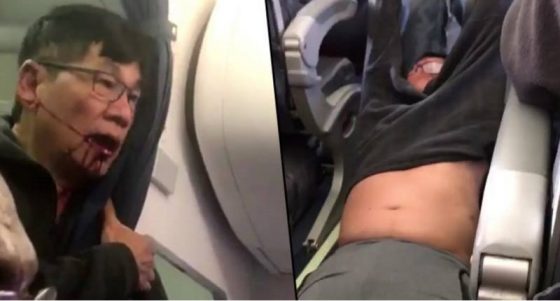 The Chicago Department of Aviation has fired the two security officers who were involved in an incident in which a passenger was dragged off a United Airlines flight. Four officers were involved in the event, which took place in April, at Chicago's O'Hare International Airport, after David Dao refused to give up his seat.
According to CBS News,  the department said in a statement Tuesday: "As we have clearly stated, the department is taking every action in our power to ensure that an incident like this never, ever occurs again." The city's Office of Inspector General said in a report released Tuesday that as a result of the office's findings and recommendations, the Aviation Department fired an officer who "improperly escalated the incident" and a sergeant involved in removing facts from a report. The department also suspended the two other officers, and one of those officers resigned.
Below is a passenger's video of Dao being taken off the plane. It may not be suitable for all viewers.
Back in April, Dao, who had been aboard a flight to Louisville, Kentucky, was forced to give up his seat against his will, and video showed the security guards dragging him down the aisle of a plane. Dao's attorney, Thomas Demetri, said it was unfortunate the employees lost their jobs.
Officials also stated that one of those officers, a sergeant, was part of an attempt to cover up the details of the incident.