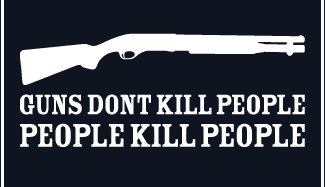 Everyone is becoming aware of the fact that there is no longer any freedom of speech on any public school campus in the United States. But supporting freedom and liberty and advocating for less government intrusion in our lives is met with hostility and often worse, as one student carrying a pro-gun sign found out.
On Wednesday, a student at a high school in Minnesota joined his classmates who were participating in the National School Walkout and was singled out and removed by his principal for holding a sign that said, "Guns Don't Kill People, People Kill People," reported The Daily Wire.
Most of the altercation was captured on video, and posted to Facebook, although it isn't seen what happens both before and after the principal approaches the singled out student. Kenny MacDonald, a student at New Prague High School in New Prague, Minnesota posted the short video, saying:
Kids at our school today walked out, in honor of the 17 students killed in Florida. Students held signs that said, "Arm our teachers" they had two signs. A student walked out without saying a word peacefully put up his sign which said "guns don't kill people, people kill people" he was escorted off the property by our principal and threatened to be put into a police car. This violates the first amendment and makes me sick that they can do whatever they want. Please make this go viral. Location: New Prague High school, Minnesota.
https://www.facebook.com/kenny.macdonald.9619/videos/1824236487650483/
Again, it bears mentioning that the short video does not show the student acting up or causing a scene, only the principal removing him. What happened before the filming began is entirely speculative.
The goal was to make sure this video goes viral, letting it be known that there are many out there who want not only gun rights destroyed in favor of a more powerful government (because that's never ended badly before ever, right?) while also stripping your right to free speech away.  Liberty and freedom shouldn't be taboo. No matter how hard anyone in the government, the media, or leftists try to spin it, freedom is not extreme.  Controlling others is extreme.