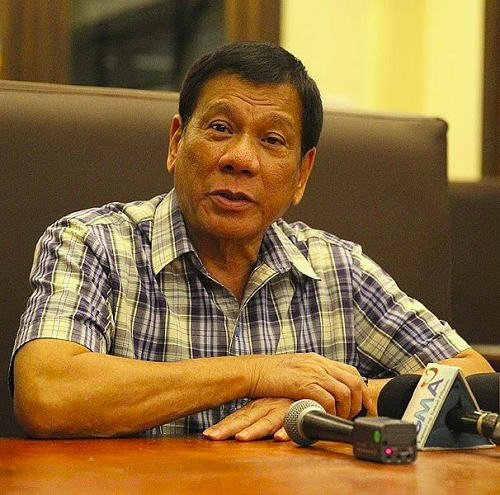 Yesterday, as the drama surrounding the Manchester bombing was still unfolding, the media largely neglected a bombshell story going on in the Philippines. An ISIS affiliated terror organization called the "Maute Group," attacked the predominantly Muslim city of Marawi.
PHILIPPINES: Some houses being set on fire by #ISIS . People don't know where to go. They are stuck in #Marawi. pic.twitter.com/5ZuOs8Gpec

— Wcn Conflict News (@NewsWcn) May 23, 2017
Government forces had been fighting these militants in the countryside for months before they occupied the city. The Armed Forces of the Philippines released this message yesterday, in regards to the attack:
AFP statement on the situation in Marawi City | via @sandraguinaldo pic.twitter.com/0X6mhK57u8

— GMA News (@gmanews) May 23, 2017
The militants quickly occupied the main buildings in the city and established roadblocks. They managed to take over a hospital, and kicked out patients and employees before raising the ISIS flag above the building. They also apparently took over the police station, and released over a hundred inmates from the local jail.
This is getting more bad by the second ISIS blocked the roads going in and out the city PLEASE SEND HELP #PrayForMarawi pic.twitter.com/ME1KSiyh7B

— YOONKI MIN TRASH (@GUMMYBEAR707yum) May 23, 2017
At least 21 people have died in the fighting between the militants and government forces, and a number of civilians have been abducted. Thousands of residents have fled the city, creating severe gridlock. President Duterte has since declared martial law in the region, and has warned that he may expand it to the rest of the country.
He declared martial rule for 60 days in the entire Mindanao region — home to 22 million people — and vowed to be "harsh."

"If I think that you should die, you will die," he said. "If you fight us, you will die. If there is open defiance, you will die. And if it means many people dying, so be it."

But he said he would not allow abuses and that law-abiding citizens had nothing to fear.

Duterte said a local police chief was stopped at a militant checkpoint and beheaded, and added that he may declare martial law nationwide if he believes the group has taken a foothold.

Marawi Bishop Edwin de la Pena said the militants forced their way into the Marawi Cathedral and seized a Catholic priest, 10 worshipers and three church workers.
Though the priest and the parishioners haven't been recovered, government forces have managed to take back several key buildings. It's believed that over 500 militants were responsible for the attack, many of whom remain in the city. The army is still struggling to root them out.