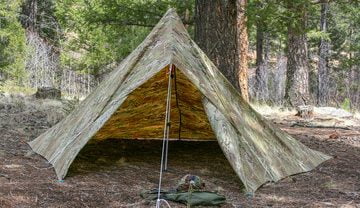 Tarps are very useful survival tools and a lot of preppers suggest you have at least one in your supplies. Tarps can be used to collect rainwater and build shelters making them extremely valuable to preppers.
In this article, we'll focus on the shelter aspect of a tarp. When it comes to surviving a prolonged wilderness related disaster, one of your primary concerns is going to be finding or building a shelter. After finding a source of water, making a shelter should be next. That's why preppers often carry some sort of shelter equipment in their vehicle survival kits or as a part of their bug-out bags. Should something go wrong, having the ability to quickly set up a shelter can mean the difference between life and death!
Forgetting Something? 5 Overlooked Bug Out Bag Items
Is CBD Oil a Good Choice for Your Bug-Out-Bag?
Most tents, even the smallest ones, are bulky and take some time to set up.  A tarp, on the other hand, can be fashioned into a shelter fairly quickly. With little more than a bit of paracord and a tarp, you can quickly set up an improvised shelter that will keep you warm and dry.
*For all of those beginner preppers: paracord is an essential. It's probably one of the first things you should consider buying and adding to your supplies.  Right up there with food storage and water collection, having paracord is one of the most important survival items you can purchase.
Off Grid Survival put together a great image showing the different types of shelters you can easily make using a tarp and some paracord. Practicing these is probably the best way to learn to put these shelters up, as you probably won't be able to get to this image if you're in a SHTF situation.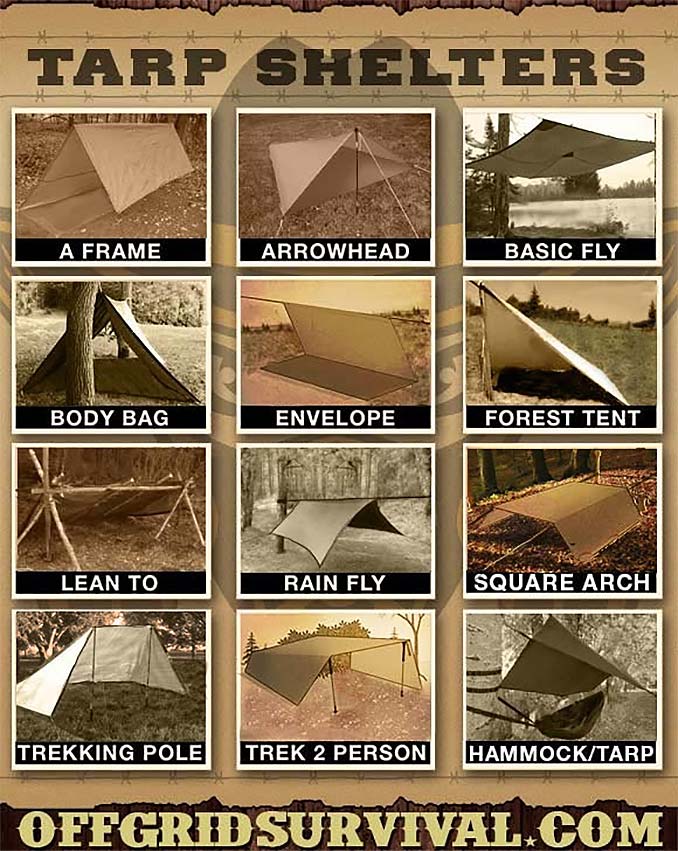 It also won't hurt to be able to make several of these quickly and know which ones will work the best for your area. If you take these hiking or hunting it would be beneficial to be able to make the shelters that will be the best for the location you plan to be at. Practice makes perfect, so again, practice, practice, practice.  Go in the woods and see if you can figure out how to put up a shelter. Practice in your backyard.
Do what you need to do to learn this skill.  It's often not one too many consider and with all the new preppers out there, we wanted to make it clear that knowing this could be a life-saving skill.