Fund managers have been warning that an economic downturn is in the making, and they are prepared for it.  They say it's "going to be ugly," but how can you prepare for the coming economic crisis?
The main culprit for the looming downturn, fund managers say, is the Federal Reserve, which is expected to again raise U.S. overnight interest rates on Wednesday. The signs are starting to add up. The United States is at the top of the economic cycle, and therefore headed down, likely into a bear market and recession, an increasing number of economists and money managers say.  "When the music stops I do think it's going to be pretty ugly," said Jonathan Beinner, chief investment officer of global fixed income at Goldman Sachs Asset Management.
Led by new Chair Jerome Powell, the Fed is slowly bringing interest rates up from zero.  According to Yahoo News, those rates were near zero for around a decade. This is an apparent attempt to stabilize the economy and keep inflation from creeping higher. While a few argue that interest rates should remain at zero forever, many are expecting the withdrawal of the liquidity cushion the U.S. central bank has provided for the economy to lead to some negative consequences.
"We've sown the seeds for the next downturn and there's a lot of similarities," Beinner said, comparing today's climate to what existed ahead of the global financial crisis in 2008. "After '08 everyone was like, 'I can't believe we did all those very stupid things.' But we're doing them all over again," he said during a presentation at the Bloomberg Invest summit in New York last week.
The one thing most suggest is to pay off your debts.  Get those credit cards paid off and don't charge anything.  Pay off your car and get the title in hand.  When the interest rates rise, so will the amount of interest you'll be charged on loans with changing rates, like credit cards. Investopedia writes, "if you make it a point to pay down your credit card debt, you will reduce your monthly financial obligations and put yourself in a position to start building a nest egg or be able to build one more quickly."
You could also prepare by having an emergency savings account. Saving 6-12 months of expenses sounds like great advice in a personal finance column but it can also feel unrealistic. Those who have the ability to save that much probably don't need to. If a well-funded emergency savings stash is not in the cards, you better have some other option available to you, like a Roth IRA savings.
But it's not just about saving money and paying off debt. There are other considerations to be made as well. In her widely popular book The Prepper's Blueprint, Tess Pennington writes:
As important as it is to know how to preserve your wealth during times of uncertainty and understand the fundamental economic problems and fraud facing the system, it is also equally as important to ensure we're ready for anything that gets throw our way.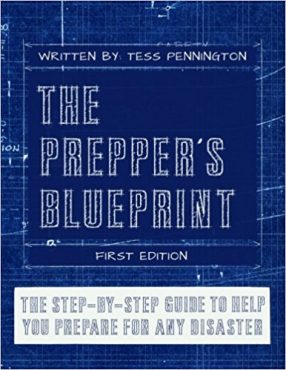 The recent economic breakdown in Venezuela has proven that financial and economic collapse can very quickly lead to the collapse of the rest of the system, making it impossible to acquire the most basic items like food, medicine and even toilet paper – all the things one would want to stockpile when considering a preparedness plan for any major disaster.