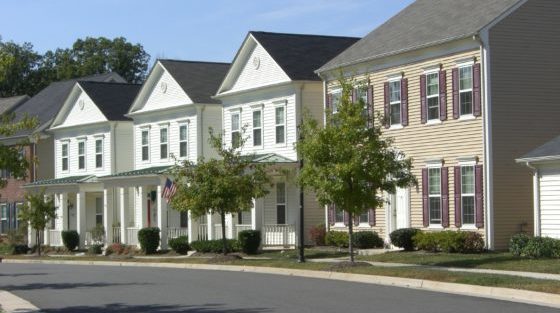 It may be time to start preparing for the upcoming housing market recession.  All the signs that the housing market will continue to tank are rearing their ugly heads.  It's only a matter of time now.
The obvious factors weighing on the housing market are not particularly new. There has been a lack of affordable housing supply and the rise in mortgage rates to seven-year highs which are both continuing to put major pressure on the market. And according to a report by Yahoo Finance, in recent months, the shares of homebuilder stocks have gotten hammered. Existing and new home sales have declined sharply while the pace of home price appreciation has now declined for six straight months.
The latest data on homebuilder sentiment isn't at all positive either. It shows a sharp downturn in confidence during November with the NAHB's housing market index falling by the most in 8.5 years. The recent earnings from one of the country's most prominent homebuilders is not going to boost the sentiment in the space either. The United States will face a housing market recession, if not an all-out crash.
Rising interest rates and the continuous rate of home price growth is hurting new homebuilders' confidence in the housing market. Not only are homebuilders losing faith, but others are concerned about the affordability of homes now. According to CNBC, sentiment among homebuilders dropped 8 points in November to 60 in the National Association of Home Builders (NAHB)/Wells Fargo Housing Market Index. That is the lowest reading since August 2016, but anything above 50 is still considered positive. The index stood at 69 in November of last year and hit a cyclical high of 74 last December. –SHTFPlan
On Tuesday, Toll Brothers (TOL) called out the weakness in California's housing market, the company's highest revenue state. "California has seen the biggest decline," Douglas Yearley, Jr., chairman, and chief executive officer at Toll Brothers, said in the company's quarterly earnings release. "Significant price appreciation over the past few years, fewer foreign buyers in certain communities, and the impact of rising interest rates all contributed to this slowdown." So far this year, shares of Toll Brothers are down over 30%.
Yearly also added, "In our fourth quarter, despite a healthy economy, we saw a moderation in demand. Fourth quarter contracts declined 15% in dollars and 13% in units compared to a difficult comp from one year ago. Fourth quarter demand slowed to a per community pace more consistent with FY 2016's fourth quarter, which was still strong," he said. "In November, we saw the market soften further, which we attribute to the cumulative impact of rising interest rates and the effect on buyer sentiment of well-publicized reports of a housing slowdown. We saw similar consumer behavior beginning in late 2013 when a rapid rise in interest rates temporarily tempered buyer demand before the market regained momentum." According to Bloomberg, this was the first decline in orders for the company since 2014.
The best way to prepare for a housing market crash is to be aware that one is coming.  Next, you'll want to take steps to reduce or eliminate debts and save at least three months (a whole year is better) worth of necessary money in a savings account. Plan for grocery bills and emergencies too.