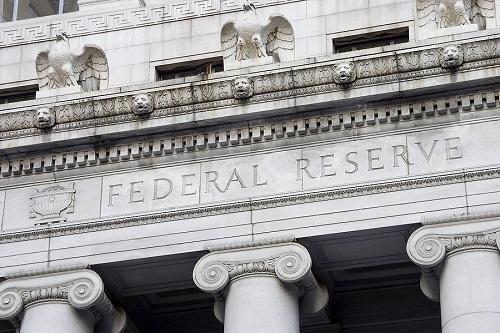 The Federal Reserve still wants more interest rate hikes. Vice Chairman of The Fed, Richard Clarida, says more interest rate hikes are coming but he doesn't know just how many times he'll jack up the rates as of yet.
According to Market Watch, on Tuesday backed continued gradual interest rate hikes but stressed monetary policy is not on a pre-set course.  He said interest rates were closer to neutral than when the Fed started to hike rates in 2015 but said there is no agreement at the Federal Open Market Committee about "how close" to neutral they are. Clarida said that interest-rate policy now is "more art than science and the goal should be to sustain the expansion."
"Monetary policy at this stage of the economic expansion should be aimed at sustaining growth and maximum employment at levels consistent with our inflation objectives," Clarida said in a speech to a conference sponsored by The Clearing House in New York.  Clarida added that the Fed is constantly updating its estimates of the level of unemployment consistent with stable inflation and the "neutral" level of interest rates.
The process of learning about these important variables as new data arrive "supports the case for gradual policy normalization, as it will allow the Fed to accumulate more information from the data about the ultimate destination for the policy rate and the unemployment rate at a time when inflation is close to our 2% objective," he said.  Clarida said that the economic fundamentals are robust, with gross domestic product averaging an annual rate of 3.3% this year and the unemployment rate of 3.7% at the lowest level it has been since 1969. Inflation has been running close to the Fed's 2% target and Clarida said his "base case" is for this pattern to continue.
However, the San Franciso Fed says that interest rates are heading back down to 2%. There's a good chance that a key inflation measure could soon fall back below Fed's 2% target, according to new research published Monday by the Federal Reserve Bank of San Francisco. A closer examination of the cause for the run-up in interest rates shows that it was not due to the strengthening economy but to idiosyncratic, or "acyclical" factors excluding health care, according to a paper from San Francisco Fed research adviser Adam Shapiro.
Either way, the economy's prospects for the new year are all looking a little bleak.