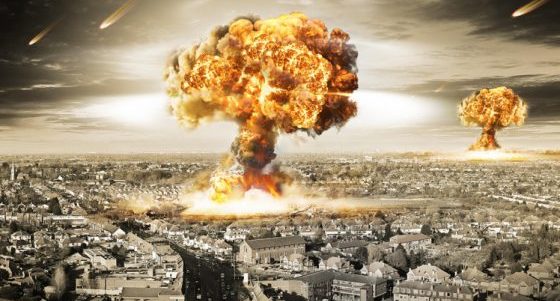 As much of the world celebrates the Christmas Holiday, it's business as usual on the geo-political front. And as we have repeatedly warned in recent years, numerous countries including military super powers Russia and China are actively mobilizing their armies for a widespread armed conflict.
With North Korean leader Kim Jong Un vowing this weekend to never give up his nuclear ambitions and President Trump having made it clear that the United States will not allow the North to possess nuclear weapons capable of striking America, it appears that confrontation is inevitable.
Further signaling what may come to pass in 2018 is General Robert Neller, who spoke to Marines in Europe during his annual Christmas tour:
Neller emphasized to the Marines that they should remain ready to fight at all times, predicting a "big-ass fight" on the horizon.

"I hope I'm wrong, but there's a war coming," Neller said. " … You're in a fight here, an informational fight, a political fight, by your presence."

Neller later told the Marines that he expects the Pacific and Russia to be the service's operational points of focus as the nation looks beyond the fights in the Middle East that have stretched into the better part of two decades.

Source: Military.com
While it may be difficult for most to fathom the possibility of a massive confrontation on the order of the 20th century's World Wars, the fact is that tens of thousands of troops and machinery have already been deployed around the North Korean conflict zone.
North Korea may be the obvious trigger, but tensions in the Ukraine and elsewhere could rapidly catalyze a war of unprecedented proportions should cooler heads fail to prevail.
Will 2018 see an event like the June 1914 assassination of Archduke Ferdinand, which subsequently led to declarations of war a month later and over a million dead by the end of that year?
Time will tell, of course, but preparing for the worst case scenario may be prudent. There's a reason why West coast cities, as well as the State of Hawaii, are warning residents to prepare nuclear contingencies in the event of war.
Related: The Threat Is Real And Imminent: The Next World War Will Be Initiated By A First Strike Utilizing An EMP Weapon