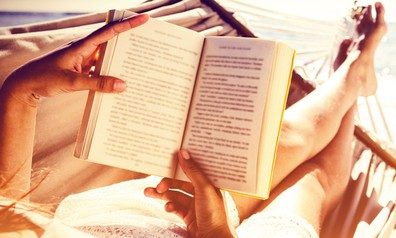 A new book released today by Daniel Ameduri, called Don't Save for Retirement, could potentially help millions of Americans. Wall Street will either screw you or fee you to death, and this book will teach people how to avoid retirement and live a life that is truly financially free.
I hope it saves millions of Americans from the current financial scam we call retirement. It's honestly the best book I've ever read, and I plan to read it every 6 months.

Wall Street wants you to focus on asset accumulation and diversification through stocks. Don't fall for it.-James Davis, Future Money Trends
James Davis wrote further:
For the most part, the mutual fund industry exists to get Wall Street rich. It's why the idea of retirement and buying and holding is so important to them because without new money constantly flowing into Wall Street, Wall Street really can't make money. Real diversification means to diversify away from Wall Street and its cookie-cutter portfolios.

By building a cash flowing portfolio, you are essentially building a financial moat for your household that isn't a slave to capital gains and Wall Street's fees.

In our opinion, the only time one should focus on capital gains is when you believe you can leapfrog your net worth higher, which usually means more risk, so keep those positions at a minimum and make sure you are 100% confident in those positions.-James Davis, Future Money Trends
It certainly is a different way to look at things.  Growing up, we are all told to save for retirement.  Invest your money and start young. And that has obviously helped those at the very top, so what's the alternative? According to the book, Don't Save for Retirement: A Millennial's Guide to Financial Freedom
, diversification is the key. Diversification in income will ultimately lead to financial independence!
Dividends
Rental Income
Banking (Lending)
Whole Life
Royalty Streams
Real Estate Investment Trusts
Private Businesses
The first chapter and the intro of the book are being offered for free. Click here to read them.
Baby boomers are always giving millennials advice on the importance of saving for retirement. But Daniel Ameduri says that the results are in for the retirement experiment of the last 75 years and they're really bad.
When he was twenty-seven years old, Daniel was on the brink of bankruptcy. A decade later, he's a multi-millionaire, having taught himself about economics, investing, and other money matters that he never learned at school or at home. The expert guidance he provides in Don't Save for Retirement will help you:
· Redefine wealth as a philosophy, not a dollar amount
· Turn passion projects into viable business plans
· Cut unnecessary spending in unexpected places
· Start generating passive income now!
Working toward retirement at one job for a lifetime is a thing of the past, and isn't working out at all for millennials. Here's a better plan for achieving financial independence and living a life you love.