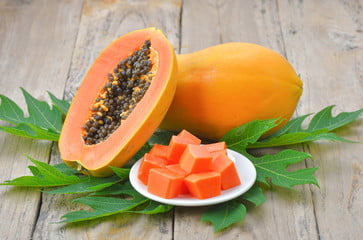 We are constantly told that we need "more testing" in order for people to be minutely "allowed" to be free. But according to a study done by Tanzania, the testing kits are so unreliable that goats and papayas have tested positive for COVID-19.
This whole scamdemic is proving rather quickly that this was nothing more than a tyrannical power grab, and we all know it. But this is just more evidence that they continue to lie to keep us in a constant state of fear so they can control us.
The Science of Fear: How The Elitists Use it to Control Us & How to Break Free
President John Magufuli said during an event in the northwest of Tanzania that the test kits were imported from overseas, but did not say where according to the Independent.  He said that in order to evaluate the quality of the kits, Tanzanian security forces randomly obtained non-human samples, including from a pawpaw (papaya), a goat, and a sheep. The random samples were assigned human names and ages and sent to a laboratory to test for coronavirus.
Tanzania has recorded 480 positive cases of coronavirus and 17 deaths as of Sunday. Magufuli said during a speech he was sending a plane to Madagascar to collect a herbal "cure." He said: "I'm communicating with Madagascar. They have got a medicine. We will send a flight there and the medicine will be brought into the country so that Tanzania too can benefit."
The World Health Organisation (WHO) warned against believing in the herbal tonic, and said there is no proof of a cure for coronavirus. The WHO did not recommend "self-medication with any medicines" and warned there were "no short-cuts" to finding treatment for the virus.
If you haven't realized what's going on right now, I'm not sure if you'll ever be convinced that you've been enslaved by ignorance and fear.
The Science of Fear: How The Elitists Use it to Control Us & How to Break Free