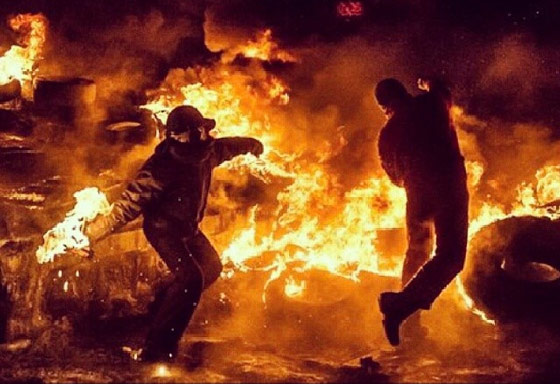 We've seen a lot of riots and protests in recent years over police violence and the election of Donald Trump. While these events certainly don't bode well for the future, relative to the rest of American history they've been pretty tame (at least for now). They only look really serious to us, because many of us have forgotten about just how nasty a riot can get.
For instance, these events hardly compare to the 1992 Los Angeles riots, which raged for days, caused over a billion dollars in damages, and weren't stopped until the military arrived. 55 people died and over 2,000 were injured. By comparison, the vast majority of the riots that have happened since then haven't resulted in any deaths at all.
However, just because the civil unrest of our era isn't as severe so far, doesn't mean that we won't see any truly devastating riots in the near future. Given the current political climate, as well as the shaky foundations that our economy is resting on, someday soon there could be a lot of blood in our streets. Coincidentally, many of the residents of Los Angeles seem to share that sentiment.
For the first time since the riots, there is an uptick in the number of Angelenos who fear that another civil disturbance is likely, according to a Loyola Marymount University poll that has been surveying Los Angeles residents every five years since the 1992 disturbances.

Nearly 6 out of 10 Angelenos think another riot is likely in the next five years, increasing for the first time after two decades of steady decline. That's higher than in any year except for 1997, the first year the survey was conducted, and more than a 10-point jump compared with the 2012 survey.
Unlike the 1992 riots, which were largely fueled by racial tensions, this time around those old tensions are likely to play second fiddle to economic factors. Like most liberal cities Los Angeles has a severe wealth inequality problem, and housing costs are crushing the lower classes.
"Economic disparity continues to increase, and at the end of the day, that is what causes disruption," said Fernando Guerra, a political science professor who has worked on the survey since its inception. "People are trying to get along and want to get along, but they understand economic tension boils over to political and social tension."

Although the city's unemployment rate last year was about half of what it was in 1992, the median income of Angelenos, when adjusted for inflation, is lower than it was around the time of the riots. Poverty rates still remain high at 22%, comparable with the years preceding the riots.
There's something to be said for the idea that there's a collective unconscious. When that many people feel that violent civil unrest is a real possibility, one should take notice. These people know what their city is capable of, so I can't help but fear that their concerns are justified.