UPDATE: The person of interest pictured below has reportedly turned himself in to police, suggesting he was not involved in the shooting and was part of the protest crowd.
Dallas Police are looking for information about the man pictured below as a person of interest in the downtown shooting
The man appears to be legally open-carrying a firearm.
CNN reports that the individuals involved in the shooting may have also planted an explosive.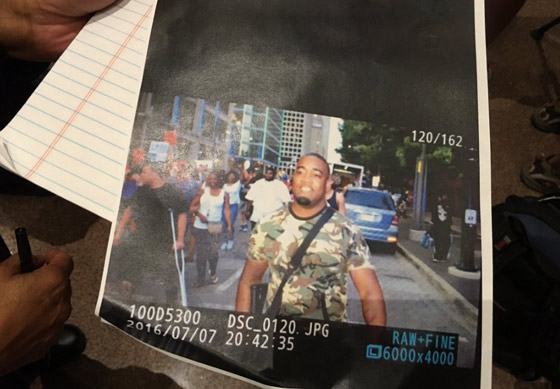 Another man was taken into custody but protesters say he had nothing to do with the shooting.
#DallasPolice take a man into custody during #activeshooting – protesters claim man had nothing to do w/shooting pic.twitter.com/PNvKd9qFHs

— Sebastian Robertson (@wfaasebastian) July 8, 2016