This article was contributed by Wealth Research Group.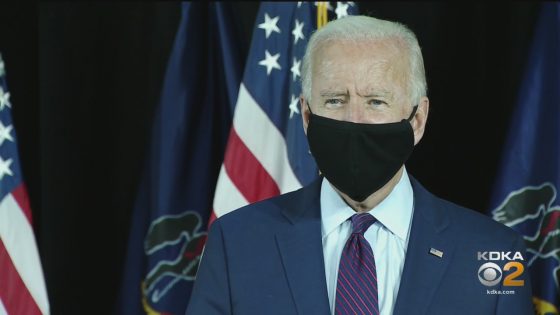 After Barack Obama's long era in office, America was desperate for change. It wanted a newcomer, a person that wasn't part of the "swamp," but who could enact real reform in many of America's key political agendas.
At first, no one gave Donald Trump a chance, but not only did he win, he proved to actually be a capable politician. We believe that he has lost this election, though, even if the court system will decide that voting irregularities did occur. Our assessment of the current state of affairs is that Biden has won, despite the allegations of software tampering that do allow for altering votes. We base it on the fact that, as of this time, every single Trump lawsuit has been tossed by the courts.
It's not the result that 70,803,881 Americans, who voted for Donald Trump, want to see, but in a democratic system, within a constitutional republic – assuming that any cases of alleged vote counting irregularities don't rattle the cage and expose a grand conspiracy – the Trump supporters will have to put Donald behind and focus on living in the present, planning for the future. Donald may never concede, but he understands that if he can't convincingly change the narrative, he's fighting gravity.
As I write this, the vitally-important swing states are all blue, apart from North Carolina:
Georgia: The blue lead is razor thin. It boils down to 9,000 votes, which is 0.2%. In case of a recount, which looks to be in the works, it will be interesting to see what the results truly are.
Nevada: 92% of the votes have been counted and Biden has a commanding lead.
North Carolina: Trump has essentially won it by 0.4%.
Pennsylvania: This crucial state has seen a reversal, with Biden now leading by 0.6%. This also happens to be the most contested electorate, as they have shown favoritism towards Biden throughout.
Arizona: Biden has probably won.
Michigan: Biden has probably won.
Trump claims that it isn't over, but I would be shocked if there's anything that could be done, at this point. Joe Biden gave a victory speech, so I'm pretty convinced that we can stick a fork in it; the mainstream media is shaping the reality for America and the world, before the court system actually get their say, which is distorting the real stance of this presidential race. For now, Biden is president-elect, but put a little question mark, right next to that statement.
For sure, I've learned much about the American voter this year: 70.8M Americans is not some marginal number to be discarded. With the mainstream media propaganda and the social media censorship, which many receive for their Trump-oriented opinions, it's pretty remarkable to see how much "Trumpism" is real and will continue to be part of society.
It will be interesting to see if some common ground can be found; to me, that fertile soil has always been wealth, health and peace of mind — if politicians on both sides of the aisle can concentrate on that, instead of "being right," the country would be much better off.
Gold has certainly been a huge beneficiary of this election, thus far. As you can see, under the fiat monetary system (1971-2020), gold has never seen such a surge during an election week. What it shows is just how much the dollar was held by both domestic and foreign institutions, who now feel that USD strength is behind us.
I'm not sure that competing fiat currencies are superior to the dollar and that Europe's currency or Japan's offer a better alternative, but I do sense a general theme of acceptance of the fact that interest rates are not going to rise at all or to meaningfully change under Biden, which investors did bet on (record number of bond short position indicated a bet on higher rates), in case of the dreaded Blue Sweep.
Here are the biggest risks, then, in the period that is in front of us, between now and January 20th 2021:
Contested elections, which do end up showing voter suppression of a sort.
Potential violent eruptions in unstable pockets of society
No stimulus plans announced, especially not ones that are focused on rents.
WealthResearchGroup.com estimates, by using various data sources that, as a country, the United States is around $20bn behind on making rent payments. The country might make good on its rental promises; it's a basic function of an economy; paying for shelter, provided by landlords.
A complete change in the pandemic strategy, following blue pressure, which may include lockdowns.
We already knew, judging by David Einhorn's research, that smart money has been exiting the markets since September 2nd, but this chart really puts it into perspective. Now, we shall see if they plan to return, as I believe they are.