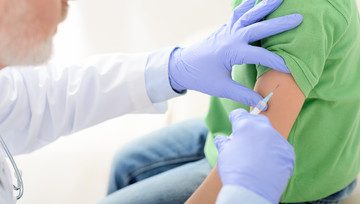 Pfizer's CEO says that the big pharma company will be ready in a few days to ask the Food and Drug Administration for their "approval" to inject children ages 5-11 with the COVID-19 "vaccine."
"It is a question of days, not weeks," Pfizer Chairman and CEO Albert Bourla told ABC News Sunday about when the company will submit data on children ages 5 to 11 to the FDA for consideration, according to a report by CNN. As of right now, the "vaccines" are only approved for children over the age of 12. Since the ruling class's goal is to inject every single human on Earth with whatever is in those syringes, we should all be ready for them to give this the green light.
Once the data from Pfizer/BioNTech is in, it will have to go through two committees, one for the US Food and Drug Administration (FDA) and one for the CDC, CNN Medical Analyst Dr. Johnathan Reiner said Sunday. If the data comes in this week, it would likely be in committee by the end of October, he added.
And there is a lot of data for them to look at, he said. "This is a vaccine for children, so getting the dose right — in terms of efficacy and side effects — is crucial," Reiner said.
They are going to try to force this vaccine on kids just like the rest of the population. In an article by CNN, they admitted that the propaganda will be dialed up to a maximum to try to get people convinced their children need these shots.
In response, officials need to do a better job educating the public about the importance of vaccination for the health of their children and their families as a whole, Reiner said.

"If you want kids in school, the best way to keep them in school is to keep them from getting Covid," he said. -CNN
Brace for the increase in propaganda, people pulling their kids from school if they mandate the shots, and a wave of unemployment and even greater labor shortage as people continue to refuse these shots. The rulers are slowly figuring out we don't want their injections, and that means the pressure to take them will intensify. So stay alert to what's being reported.