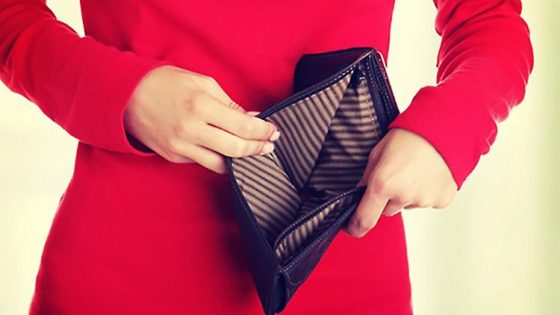 Financial analyst Peter Schiff says there's a big problem with the economy even though the mainstream media is reporting that rising interest rates are a good thing.  The problem, however, is that Americans are broke, and those interest rates could have a major impact on some of our wallets.
"The bad news is, we are going to live through another Great Depression and it's going to be very different. This will be in many ways, much much worse, than what people had to endure during the Great Depression," Schiff says. "This is going to be a dollar crisis."
"When you are talking about the magnitude of the debt we have, that extra money [raising interest rates] is big. That's going to be a big drain on the economy to the extent that we have to pay higher interest to international creditors…a lot of this phony GDP is coming from consumption, while the average American who is consuming is deeply in debt and they are going to impacted dramatically in the increase in the cost of servicing that debt…given how much debt we have, and how much debt is going to be marketed the massive increase in supply will argue for interest rates that are higher." –Peter Schiff
Retail sales "unexpectedly" fell again in February even though most media outlets are touting a booming economy that can support raising the interest rates. It was the third straight monthly drop and the first time the US economy has seen three straight months of declining retail sales since 2012.
Sales fell 0.1% in February even though analysts had expected an uptick of 0.3%. According to CNBC, households cut back on purchases of motor vehicles and other big-ticket items, pointing to a slowdown in economic growth in the first quarter. But Peter Schiff won't sugarcoat this one for us: Americans are broke.
And the worse things get, the less investors seem to notice.
What makes matters even worse is on Friday, we got the "too good to be true" and "just what the doctor ordered" Goldilocks jobs report that said 1 million people got jobs. Schiff said this "good news" report doesn't make any sense, actually.
"So why didn't any of those million people take their paychecks and spend them at a retailer? I mean, Trump is talking about all the great jobs, and all the raises that people have, and all the tax cuts. Why are retail sales down for three months in a row?" –Peter Schiff
Unfortunately, we also saw Americans running up record high levels of debt at the same time that the government is running massive deficits.
Last month, the New York Fed released the latest data on US household debt, revealing it has grown to a record $13 trillion. So yes, Americans have been spending, but they've been putting a lot of it on plastic. Credit card balances grew by $24 billion in the last quarter of 2017 alone. Could it be that Americans have maxed out the plastic?
At some point, a house of credit cards will collapse.
Schiff is hard on Donald Trump too, and rightfully so.  Lower taxes are always a good thing, the lower the better, in fact.  But Republicans refused to cut any government spending while instead, increasing it to the point of running massive deficits, making them worse than Democrats when it comes to being fiscally conservative.
The cold truth is that a back plan is needed, and most Americans don't have that.  Many would be in some serious trouble during a financial downturn, and the country is most definitely headed that way.