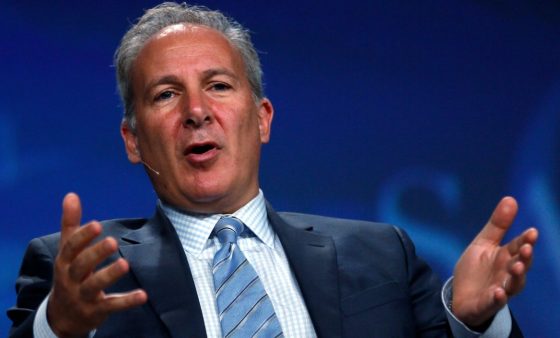 Investment guru Peter Schiff says that people should ditch the dollar. And not just the dollar; all fiat currencies.  Instead, he says people should be buying gold, a "real safe haven" asset.
The real driver behind the rise of gold prices is the world's central banks' buying spree, says Peter Schiff of Euro Pacific Capital.
"All of this is very bullish for gold and so rather than simply selling bonds people should be buying gold because they need to get out of the dollar," says Schiff. "In fact, they need to get out of the fiat currencies in general and seek a real safe haven – and that's gold," he adds.
Back at the end of October, Schiff has also said that the stock market bubble had already popped, according to RT. The Federal Reserve planned to inject $60 billion per month into the U.S. economy which is showing signs of a slowdown.
"Just ignore what they say and look at what they do," Peter Schiff of Euro Pacific Capital tells Boom Bust. "They are trying desperately to keep the air from coming out of this bubble but it's not going to work," he said, explaining that "The bubble has already popped."
According to Schiff, "the only question is how fast is that air going to come out and when the market is going to figure out that the game is over, understand what the Fed has been doing, and the true nature of this bubble economy…"
What Could Pop The Everything Bubble?
Schiff also added that the most recent interest rate cut is a "desperate attempt to keep the air from coming out of the bubble, to maintain false consumer confidence." Consumers are confident the economy is a disaster, he says, adding that they don't have any money, they have lousy jobs, no savings, and are loaded down with debt.
"But, as long as they keep on borrowing money to buy stuff that they can't afford with money they don't have, for some reason they remain optimistic…" The Fed plays into this, Schiff says.