This article was originally published by Michael Snyder at The Economic Collapse Blog.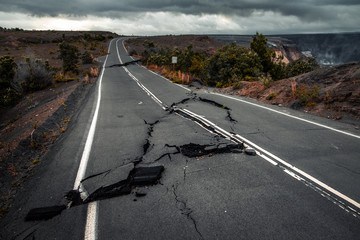 The nightmarish earthquake swarm that has been rattling Puerto Rico since last month continues to make headlines all over the world.  Homes, businesses, schools, hospitals and historic structures all over the main island of Puerto Rico have crumbled, and many residents are deeply afraid of using many of the buildings that remain standing because they are afraid that they could literally collapse at any moment.
We haven't seen this sort of shaking in the region in more than a century, and as you will see below, experts are telling us that more quakes are coming.
Traditionally, Puerto Rico has not been known for heavy seismic activity.  But now that could be changing.  According to CNN, there have been more than 500 quakes "of magnitude 2 or greater" since December 28th…
Since December 28, more than 500 earthquakes of magnitude 2 or greater have rattled the area, according to the US Geological Survey. Many of them were relatively shallow, which means they were likely felt on land.
Of the hundreds of earthquakes, 32 were magnitude 4 and above, including the ones Monday and Tuesday.
And overall, there have been "more than a thousand quakes" of all sizes since this earthquake swarm first started in December…
Since the tremors began last month, Puerto Rico has experienced more than a thousand quakes, most of them too small to feel.
The mainstream media really began to take notice when the main island of Puerto Rico was hit by a magnitude 4.7 earthquake on December 28th, and that was quickly followed by a magnitude 5.0 quake.
Then just a few days ago we witnessed a magnitude 5.8 quake, a magnitude 6.4 quake and a magnitude 6.0 quake in rapid succession…
A 6.4 magnitude earthquake rumbled across Puerto Rico on Tuesday, killing at least one person and knocking out power to virtually the entire island of more than 3 million.

An aftershock three hours later registered at magnitude 6.0. The temblors came one day after the island was shaken by a 5.8 magnitude quake that crumbled homes and triggered states of emergency across the island.
Needless to say, none of this is normal.
In fact, the magnitude 6.4 quake was the largest that Puerto Rico has experienced in more than 100 years.
The destruction that has been caused by these earthquakes is immense, and at one point approximately two-thirds of the main island was without power.
Eventually, the power will be restored and structures will be rebuilt.
But in some cases, the damage that has been done can never be repaired…
Punta Ventana, a stone arch shaped like a window and located beside the ocean of Puerto Rico's southern coast, was destroyed after the Caribbean island was rocked by a 5.8 magnitude earthquake early Monday morning. A 5.1 magnitude quake followed just hours later.

"Playa Ventana has collapsed," said Guayanilla spokesman Glidden Lopez, according to the Miami Herald. "Today our icon is nothing but a memory."
So why is this happening?
Well, the USGS is telling us that Puerto Rico is literally "being squeezed" between two tectonic plates…
"Tectonics in Puerto Rico are dominated by the convergence between the North America and Caribbean plates, with the island being squeezed between the two," the USGS said. "To the north of Puerto Rico, North America subducts beneath the Caribbean plate along the Puerto Rico trench. To the south of the island, … Caribbean plate upper crust subducts beneath Puerto Rico at the Muertos Trough."
That certainly doesn't sound good at all, and it could have very serious long-term implications for those that currently call Puerto Rico home.
For now, authorities are warning us that "aftershocks will continue for some time".
In other words, that means that more earthquakes are coming.
In fact, the USGS says that there is a small chance that we could actually see an earthquake even larger than the magnitude 6.4 quake that we just witnessed…
"Over the next one week, there is a 7% chance of one or more aftershocks that are larger than magnitude 6.4. It is likely that there will be many smaller earthquakes over the next one week," the USGS said. "Magnitude 3 and above events are large enough to be felt near the epicenter."
Because of this danger, many people are literally sleeping in the streets so that their homes will not collapse on top of them…
Families in Puerto Rico's coastal towns spent the night in cots, cars and other makeshift beds away from their damaged homes. The possibility of another strong earthquake forced some to sleep outdoors.
We live at a time when our planet is becoming increasingly unstable, and what we have seen so far is just the beginning.  I know that I keep harping on this, but it is so important that people understand what is really going on.
We have entered a period of dramatic change, and the old rules simply do not apply anymore.
Elsewhere, one of Alaska's most important volcanoes just shot a cloud of ash five miles into the air.  The following comes from Reuters…
An Alaska volcano shot an ash cloud about 5 miles (8 km) into the sky on Tuesday, prompting flight delays and cancellations and raining volcanic particles onto at least one nearby community, officials said.

The ash-producing explosion at Shishaldin Volcano, about 680 miles (1,094 km) southwest of Anchorage, marked the biggest event in about six months of on-and-off eruption activity at the mountain, the Alaska Volcano Observatory reported.
Major seismic events are happening all over the world so frequently now that they barely make a blip in the news these days.
Unfortunately, most Americans are not going to start paying close attention until a major disaster hits the lower 48 states.
According to Earthquake Track, there have been more than 36,000 earthquakes of magnitude 1.5 or greater in the United States over the past year.  The shaking literally never stops, but the good news is that most of the quakes are so small that we don't feel them.
But scientists also assure us that we are way overdue for a major event, and this is particularly true on the west coast.
Someday soon, a major disaster will strike without any warning, and then most Americans will finally understand how vulnerable we truly are.
About the Author: I am a voice crying out for change in a society that generally seems content to stay asleep. My name is Michael Snyder and I am the publisher of The Economic Collapse Blog, End Of The American Dream and The Most Important News, and the articles that I publish on those sites are republished on dozens of other prominent websites all over the globe. I have written four books that are available on Amazon.com including The Beginning Of The End, Get Prepared Now, and Living A Life That Really Matters. (#CommissionsEarned) By purchasing those books you help to support my work. I always freely and happily allow others to republish my articles on their own websites, but due to government regulations, I need those that republish my articles to include this "About the Author" section with each article. In order to comply with those government regulations, I need to tell you that the controversial opinions in this article are mine alone and do not necessarily reflect the views of the websites where my work is republished. This article may contain opinions on political matters, but it is not intended to promote the candidacy of any particular political candidate. The material contained in this article is for general information purposes only, and readers should consult licensed professionals before making any legal, business, financial or health decisions. Those responding to this article by making comments are solely responsible for their viewpoints, and those viewpoints do not necessarily represent the viewpoints of Michael Snyder or the operators of the websites where my work is republished. I encourage you to follow me on social media on Facebook and Twitter, and anyway that you can share these articles with others is a great help.
This article contains affiliate links.