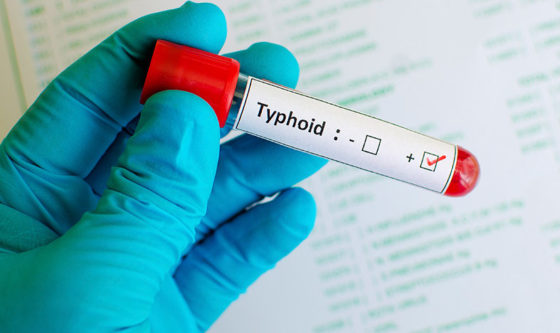 An outbreak of typhus has struck downtown Los Angeles. The outbreak has been blamed on the skyrocketing number of homeless people in the area.
According to the Los Angeles County Health Department, 20 cases of the rare, flea-borne infectious disease, which is also associated with poor sanitary conditions and overcrowding, have been recorded in Pasadena alone over the past two months. Health officials now say that the outbreak has reached "epidemic levels," according to the New York Post. 
There are several forms of typhus, (also known as typhoid fever) which is a type of bacterial infection known as the species rickettsia and transmitted by biting bugs (arthropods) such as lice, ticks, mites, and rat fleas. When a person is diagnosed with typhus, it means they are infected with one or more types of rickettsia bacteria. After a bite occurs, scratching the itching bite further opens the skin and allows the bacteria greater access to the bloodstream. Once in the bloodstream, the bacteria continue to reproduce and grow.
According to Healthline, typhus outbreaks usually only occur in developing countries or in regions of poverty, poor sanitation, and close human contact. Typhus is generally not a problem in the United States, however, the outbreak has been declared an epidemic in Los Angeles, a highly-populated deeply dense city with a surging homeless population. Americans used to only need concern themselves with catching the infection abroad, but all that is changing thanks to the socialism of California.
Untreated typhus can lead to serious complications, and it's potentially fatal. It's important to see your doctor if you suspect that you may have typhus. Symptoms vary slightly by the type of typhus, but there are symptoms that are associated with all three types of typhus, such as, headache, fever, chills, and rash. In rare cases, typhus can cause meningitis or death.
Long Beach has seen 12 cases so far this year, double the normal number. And there have been nine other cases in the rest of the county, NBC News reported. Nationwide, there are only about 200 cases of the disease in an average year, according to the Centers for Disease Control. But the surge in flea-borne typhus appears to have been in response to the number of people living on the streets and in shelters, which has surged 75 percent to about 55,000 in the last six years. "There are lots of rats on Skid Row and there are lots of dogs that belong to homeless people," Andy Bales, CEO of Union Mission Rescue, told NBC News.
The Los Angeles mayor's office said the city has "formed a dedicated task force through our Unified Homelessness Response Center to keep Angelenos safe and ensure everyone gets the treatment they need as quickly as possible." Specifically, they're looking for "high concentrations of infected fleas and/or infected rats, feral cats and opossums," reported the New York Post.
Officials in nearby Pasadena scoffed at the idea that the homeless are to blame for the typhus outbreak in their town. They point to the warm summer and fall and residents' frequent interactions with animals in the wildlife and canyons of the nearby Angeles National Forest.