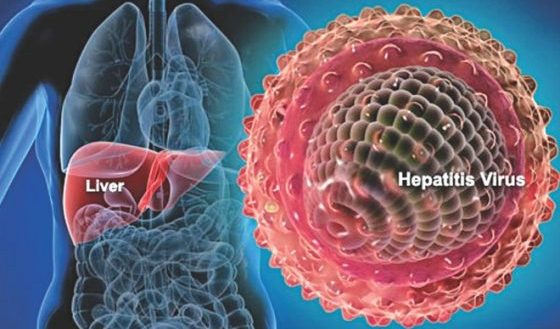 Oregon health officials are currently concerned about a Hepatitis A outbreak working its way through the homeless population in the state.  The exploding homeless population in more liberal and socialist areas are seeing a major rise in outbreaks of Hepatitis A, as California is already experiencing.
The state of Oregon's health workers have been shifting their focus and working to redirect hepatitis A prevention strategies toward homeless populations following a shift in how outbreaks of the disease occur, according to a report by the Bend Bulletin. Homeless populations are now the most vulnerable to contracting the Hepatitis A viral infection.
The national rate of hepatitis A infections spiked in 2016 and 2017 with outbreaks affecting mainly adults over the age of 40, particularly those who were homeless. "The homeless population just seems like the perfect setup for this transmission," said Dr. Paul Cieslak, medical director for communicable diseases and immunizations at the Oregon Health Authority's Public Health Division. "You've got people living without the benefit of running water and often without toilet or sewage."
Hepatitis A is typically transmitted when someone ingests something that has been contaminated with the feces of an infected person. Symptoms include fever, fatigue, nausea, abdominal pain, dark urine, joint pain, and jaundice. Most people recover with limited treatment, but complications can occur especially among people already in poor health, such as the susceptible homeless.
The federal Centers for Disease Control and Prevention recorded 1,521 cases of hepatitis A in 2017 from California, Kentucky, Michigan, and Utah. Of those, 57 percent had reported drug use, homelessness or both. As a result, the Advisory Committee on Immunization Practices recommended in October adding homelessness to the list of reasons why some should be vaccinated. –Bend Bulletin
The spikes in Hepatitis A infections have also led to the virus causing more serious problems. In 2017, 71 percent of those infected had to be hospitalized and 3 percent died from contracting the disease. Just one year earlier in 2016, 42 percent were hospitalized, with less than 1 percent dying from the infection. Several CDC officials have suggested that the increase in severity could be because more patients had Hepatitis B or C infections in addition, complicating the Hepatitis A treatment, or because of other risk factors common to those who use drugs or are homeless.
The best way to prevent Hepatitis A is keeping your hands clean.  According to the World Health Organization, drinking water from a safe water supply, food safety (such as cooking foods properly and washing produce), improved sanitation in general, and hand washing are the most effective ways to combat the disease. A vaccine is available and government officials will always suggest you vaccinate. 
"It really is a very effective vaccine, so that's been our main push," said Lisa Ferguson, who oversees the county's communicable disease services team. "We've been trying to connect with homeless services providers and making sure people out in the field know what to be looking for." Ferguson added, "This is a preventable disease, and vaccination is the way to prevent it."