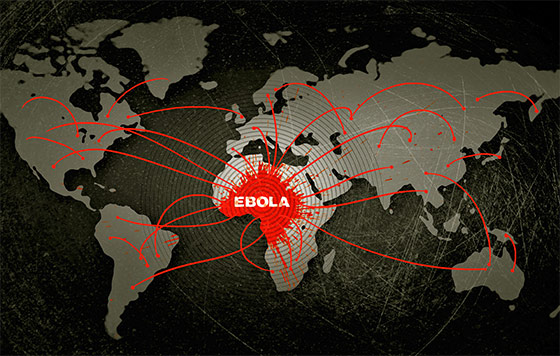 Violence in the Democratic Republic of Congo has made it increasingly difficult for health officials who are attempting to contain an outbreak of Ebola. The DRC's Ministry of Health reported that rebels in the Rwenzori neighborhood of Beni killed at least 15 people and kidnapped another dozen over the weekend.
The violence is all but halting efforts to contain the Ebola virus, making its spread much more likely, according to a report by Axios. So far, the DRC has reported at least 202 confirmed cases of Ebola since this outbreak started August 1 of this year. This is the 10th major incidence of violence near the outbreak epicenter in Beni, according to Peter Salama, a World Health Organization (WHO) emergencies chief, in a post made public on the social media platform Twitter.
https://twitter.com/PeteSalama/status/1054075951422849024
Each time public health officials are pulled away from their tasks of following up with contacts of infected people for monitoring and vaccination means the virus has a chance to spread to new people or regions. "It will be very hard to stop the outbreak if this violence continues," said Salama.
A regional WHO official told The Associated Press that it was difficult to say how long work would be affected, as reported by the Washington Post.  A separate deadly attack last month in Beni forced the suspension of Ebola-containment efforts for days, complicating health officials attempts to track the suspected contacts of those confirmed infected people. Since then, many of the new confirmed Ebola cases have been reported in Beni, and the rate of new cases overall has more than doubled.
This recent violent attack came after two medical agents with the Congolese military were shot.  Mai Mai rebels surged from the forest and opened fire on the unarmed agents with the army's rapid intervention medical unit outside Butembo city, the health ministry said. Health efforts in recent weeks had started to show results, and this new attack "will bring us back," Dr. Michel Yao, WHO's incident manager for Ebola in North Kivu province, told the Associated Press. Work in Beni was suspended on Sunday and "tomorrow, we don't know yet," Yao said, noting that the burials of victims can be tense. "We understand. We are sympathetic. It's not easy to lose relatives. At the same time, it could affect the (outbreak) response."
Of the confirmed Ebola cases, of which there are 202 in this outbreak, there have been 118 deaths.
"Our agents will continue to go into the field each day to fulfill the mission entrusted to them," Health Minister Oly Ilunga said according to the Washington Post. "They are true heroes, and we will continue to take all necessary measures so that they can do their job safely."