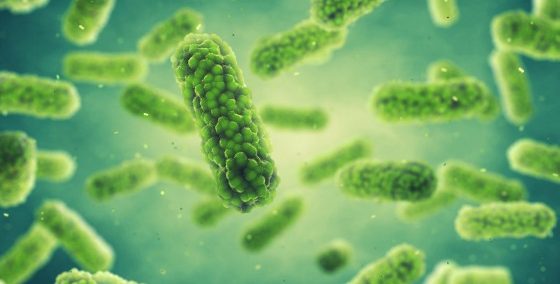 More than five-hundred people so far have been sickened in Tennessee at a zip line attraction after E. Coli bacteria was found in the water. And at least 550 people have tested positive for the norovirus after visiting the same location.
The state's health department said last week one person who visited the CLIMB Works Zipline Canopy Tour in Gatlinburg tested positive for both the norovirus and enteropathogenic E. coli, according to a report by Fox News.  "At this time we cannot point to one simple cause of this outbreak," said Tennessee Department of Health Deputy State Epidemiologist John Dunn, DVM, Ph.D., in a statement.
"Preliminary testing and environmental health assessments indicate the water system at the zipline facility may have contributed to the outbreak; however, there are likely other sources involved in the spread of the illnesses, including contaminated surfaces and person-to-person transmission," Dunn said. "It's important to note that while norovirus is reliably identified in stool samples during outbreak investigations, identifying it in food, water, and the environment is more challenging," Dunn added.
Dunn also noted that the water at the zipline facility was contaminated with fecal material and that additional testing is currently being conducted.
Both the norovirus and enteropathogenic E. coli are immensely uncomfortable for humans who contract either pathogen. Norovirus causes acute gastrointestinal illness and is often characterized by sudden onset of nausea, vomiting, and diarrhea; symptoms typically last one to two days. Enteropathogenic E. coli causes watery diarrhea; symptoms may last several days.
Since June, multiple visitors to the facility have complained of falling ill, with one person, Emily Oney, posting on Facebook that her experience was a "terrible way to end our family vacation."
"The tour itself was fine. We had a group of 8 for the mountaintop tour on Saturday morning. By Sunday afternoon, 6/8 (including a 9 and 11 year old) of us were throwing up and terribly sick and could not figure out why," she wrote in a post. "Do not drink the water here. Climb Works should make this right with all the families that were affected by this. Terrible way to end our family vacation."
https://www.facebook.com/emily.oney.5/posts/2185389578141202:0
CLIMB Works owner Nick Thompson told WTVR that the company and Thompson himself "feel awful for anyone that got sick."
"We have implemented every recommendation from the Health Department and are currently only using complimentary bottled water for our drinking water and added an additional chlorination system for our non-potable water," he said in an email. "We feel awful for anyone that got sick and are asking anyone affected to contact us directly so we can help make the situation right for our guests."