The following article has been contributed by Joe For America.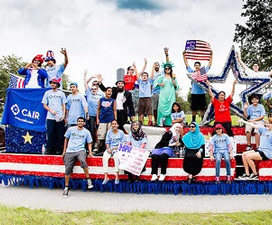 What Muslims, specifically the group "CAIR" – the Council on American-Islamic Relations – have planned for Tulsa has people in this town in an uproar. Unbelieveably, the group "CAIR" has obtained a permit for and plans to have a float in this most honorable and important American institution: Tulsa's annual Veteran's Day Parade.
CAIR; an arm of the Muslim Brotherhood – a frontgroup, in fact – is trying to shroud itself in the American Flag and tradition of honoring our Veterans, but this town isn't being fooled and it's spreading across the Internet like wildfire – even spawning a movement called "Turn Your Back on CAIR" – which is what many people plan to do during the parade and any event moving forward where CAIR rears their ugly head.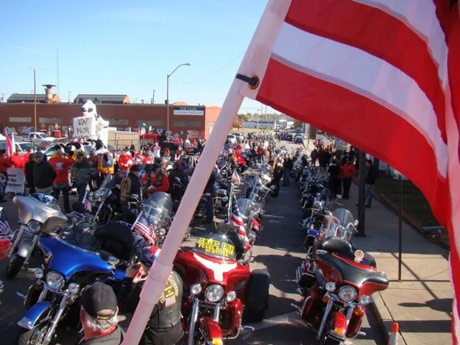 (photo credit: Russell Mills)
Over 10,000 attendees and upwards of 100 floats are expected at the Nov. 11 annual parade coming up Wednesday.
Do the resident's of Tulsa think it should be illegal? No, we're a freedom-loving country. But they damn sure are going to turn their backs on them. The question in most people's mind seems to be, "what is the enemy doing in our victory parade?"
CAIR's infiltration of the city's Veterans Day parade quickly inspired a rally on Sunday, Nov. 8th on the tarmac outside the Dan Howard hangar at Richard Lloyd Jones Jr. airport in Tulsa and attracted hundreds of participants from Tulsa and Oklahoma City.

Video courtesty of Maggie Abel and Paul Kelley
The packed event, organized by Tiffiny Ruegner of Right Wing News, Bob Dani of the High Noon Oklahoma Gun Cluband our own Joe "The Plumber" Wurzelbacher, was held to encourage attendees to "Turn Your Back on CAIR", stand up against CAIR, educate people as to what they really are and expose the evils of this group.
Emcee B.J. Alexander introduced Rex Duncan, Congressman John Bennett, and Pastor Dan "Black-robed Regiment" Fisher during the packed event. The Veterans Day parade in Tulsa is one of the largest in the country each year and having CAIR with their float is drawing the nation's attention toward the group once again.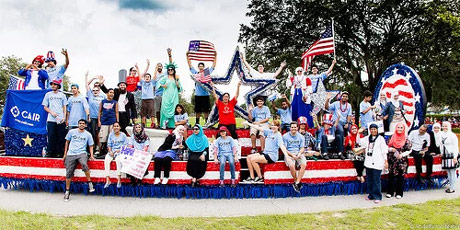 Adam Soltani, Executive Director of CAIR Oklahoma, says claims that CAIR supports terrorism are simply false, telling KRMG in Tulsa; "Any claim that CAIR is associated with the Muslim Brotherhood, Hamas, or any other terrorist organization is absolutely preposterous."
However, The FBI identifies CAIR as an arm of the Muslim Brotherhood in America – the connections have been well documented, and the national CAIR organization was named as an unindicted co-conspirator in a 2001-11 investigation into a group called the Holy Land Foundation for Relief and Development. Several members of that group were eventually convicted; one of them also being a founding member of CAIR.
So why the CAIR float? We all know the answer to that – but we need to go to Tulsa, everyone who can get there – and let them know how we feel by turning our backs when the float goes by.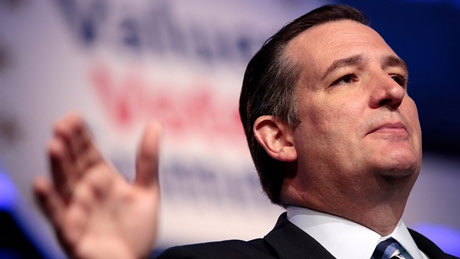 Presidential hopeful Senator Ted Cruz is in fact trying to force the Obama administration's hand to label the "Muslim Brotherhood" – CAIR's frontgroup – as terrorists with legislation calling on Obama to designate the Islamist political group as a foreign terrorist organization.
The bill, called the Muslim Brotherhood Terrorist Designation Act, comes after a string of evidence suggesting the group supports terrorism, Cruz said, and after similar moves from a handful of foreign countries in recent years.
Ben Carson has also boldly jumped into the fray saying he wouldn't have a Muslim as part of a Carson Administration for the same obvious reasons.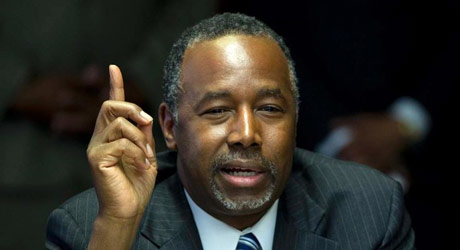 Larry Williamson, a member of the Tulsa 912 Project, a conservative organization, told the World it is "atrocious" to ask veterans to "march alongside people who represent our enemies in a current war."
"I believe all American entrants who the parade is intended to honor should be made aware as soon as possible that they are being asked to share their honor with the Muslim Brotherhood, sworn enemy of the United States and our ally Israel and an enemy in our current war on the Islamic jihad in which American soldiers are fighting and dying," he said.
Making matters worse for Williamson, he told the World his Tulsa 912 Project float is scheduled to be in line right next to the CAIR float in the parade.
In 2008, the FBI cut all its ties with the Council on American-Islamic Relations after it came to light that Nihad Awad had participated in meetings with the Holy Land Foundation.
FBI Special Agent, Lara Burns testified at the trial that CAIR was a Hamas front. Hamas itself was established by the Muslim Brotherhood in 1988 after the First Intifada or uprising in Palestine.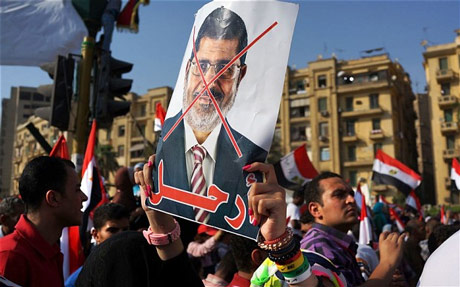 Pamela Geller noted earlier this year, San Francisco Bay Area CAIR Executive Director Zahra Billoo "struggles with Memorial Day each year. How does one balance being pretty staunchly anti-war while honoring those who died in the military?"
Visit and LIKE the Facebook Page "TURN YOUR BACK ON CAIR" here:
If you really want to help – SHARE and forward this article to your local CAIR Chapter in your city or state.