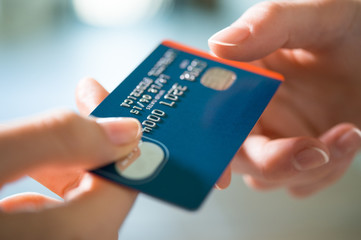 While consumer confidence has fallen yet again, consumer spending remains high.  In fact, for the third straight month, consumers have been losing confidence in the markets, yet they haven't curtailed their spending.
Optimism about job prospects and business conditions down the road grow weaker The Conference Board said Tuesday. Its consumer confidence index edged down to 125.9 in October, compared with 126.3 in September. Perceptions about the present situation improved, but future expectations are still volatile, according to a report by PBS. 
Conference Board economist Lynn Franco said Tuesday that even with the recent declines, confidence remains high, as evidenced by consumer spending. "There are no indications that consumers will curtail their holiday spending," Franco said.
Even President Donald Trump continues to Tweet about the economy:
https://twitter.com/realDonaldTrump/status/1189506762904395776?ref_src=twsrc%5Etfw%7Ctwcamp%5Etweetembed%7Ctwterm%5E1189506762904395776&ref_url=https%3A%2F%2Fwww.zerohedge.com%2Feconomics%2Fq3-gdp-beats-big-consumer-spending-refuses-drop
The third-quarter increase in real GDP reflected increases in consumer spending, government spending, housing investment, and exports, while business investment and inventory investment decreased. Imports increased even though net trade subtracted from GDP for the second consecutive quarter, reported ZeroHedge.   Overall, personal consumption rose 2.9% in Q3, once again solidly beating expectations of a 2.6% print, after rising 4.6% the prior quarter.
Consumers are fueling a lot of this increased spending by debt. Wage growth has not kept up with expenses in the aftermath of the Great Recession a decade ago.
While income is up 15%, other expenses are up much more than that. So consumers continue to spend and increase their spending, but are finding that the only way they feel they can pay for it is by taking on more debt. In fact, more Americans are taking on debt in the form of personal loans, which are now outpacing credit cards and auto loans as the fastest-growing debt category in the U.S., according to data from credit reporting firm Experian.
Personal loan balances rose to $305 billion in Q2 2019, an increase of 12% year over year, and double the growth of credit card debt, the next-highest category. And, nearly 25% of Americans are using debt to pay for necessities such as food or their rent.
Nearly 25% of Americans Are Using Debt To Pay For Necessities Like Food
This is certainly an odd time.  Consumer spending continues to push upwards as consumer confidence wanes.