Next time you happen to be driving through Chappel Hill, TX, consider opening a bank account at the Chappel Hill Bank. The bank has been in business for over 100 years, purports to have at least $45,000 in gold reserves, and you can be assured that your person and your money will be safe from would-be bank robbers:
About a month ago, Chappell Hill Bank president Edward Smith looked at a sign on the front door prohibiting concealed weapons from his business and decided to make a policy change.

Licensed to carry a handgun? Come on in, and bring your weapon.

The sign, now prominently displayed on the bank's front door, says, "Lawful concealed carry permitted on these premises. Management recognizes the Second Amendment of the U.S. Constitution as an inalienable right of all citizens. We therefore support and encourage the carrying of licensed concealed weapons."

Smith said he made the policy change to send a warning to potential robbers, and also to express support to Americans' right to bear arms.

source: Brenham Banner
If you were a would-be bank robber, and had to choose between two banks to rob that particular day, would you take your chances with the one displaying this notice on the front door?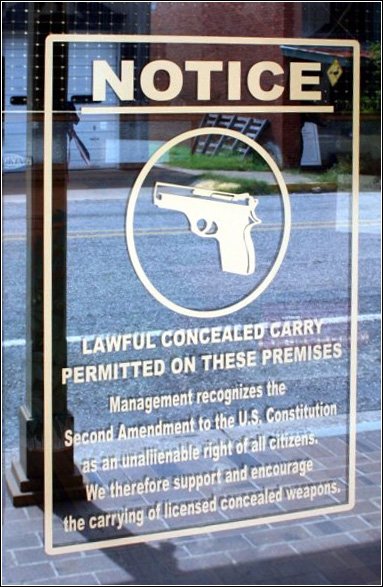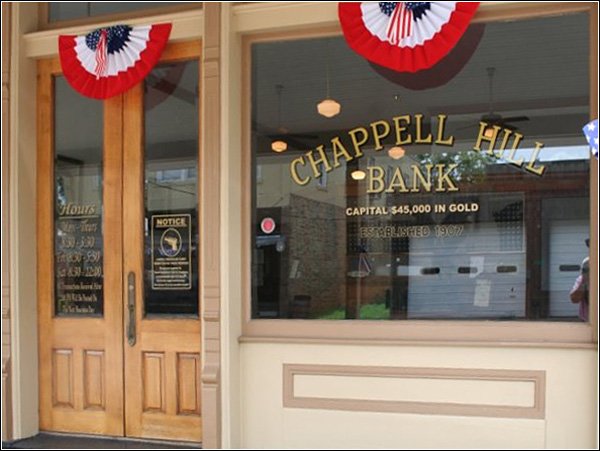 Considering that FBI statistics show that as gun sales rose in 2009 violent crime around the nation dropped, we are of the opinion that bank robberies would decline significantly if this notice was displayed on the entrance door of every bank in the country.
Hat Tip Patriot One