This article was contributed by Future Money Trends.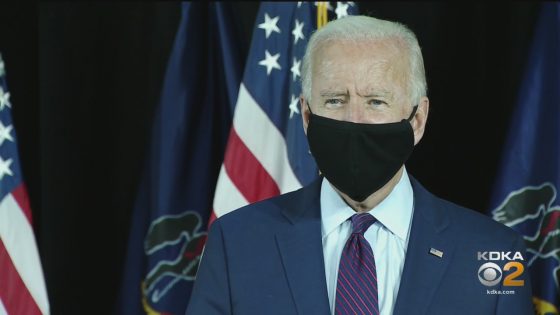 Last week's storming of the Capitol was a turning point in many regards, but what we want to focus on is what it signifies to the global community.
Since the end of WW2, America has represented democracy. Its power and prestige, in terms of its ability to invade other countries in the name of freedom and democracy, hasn't been challenged much.
There have always been detractors to the wars in Korea, Vietnam, Iraq, and others, but no Western World leader or emerging nation has ever publicly and formally come out in defiance of the American strategy of policing the world.
We believe that last week's Capitol Hill incident will greatly damage any future attempts of U.S. diplomacy to pressure countries to embrace "Americanism" since they'll strike back, saying that America's democracy is, in itself, broken.
How can the U.S. lecture other countries when it can't even bring the message of democracy to its own people? We believe this is the ramification of that event, which differs from the riots, looting, and other issues that we saw transpire in 2020 that did not have the same ripple effect.
This is not a political opinion of ours or our way of justifying the riots, but rather an observation of how America's allies and enemies can use the Capitol Hill incident to their advantage – like China.
BIDEN'S PLAN WON'T FLY: OBSTACLES ON THE WAY
We listened to Joe Biden's speech and what we heard is this:
Taxes Will Be Higher: You will see a trend of "paying your fair share" becoming more prevalent in the rhetoric, even though most billionaires already pay between 37% and 50% of their earned income to the federal government and their respective states.
Corporate taxes will rise and any tax loopholes will be harder to strategize. We're pretty sure that in order to rebuild America's infrastructure in the coming years, the administration will put pressure on high earners to be "responsible" and pay more!
Government-Created Jobs: It's looking more and more like America is taking a centralized approach to job creation.
Because capitalism and global competitive forces drove corporations to outsource and search for human resources in cheap labor pools in the Far East, China, South America, and Eastern Europe, the American worker has been left in the dust.
They haven't evolved and adapted to this change, for the most part, so the government will fill that vacuum for millions of people who haven't been able to figure out how to deliver value in the 21st-century American economy.
Infrastructure jobs will be the norm.
Biden Won't Sail in Smooth Seas: Not everyone is convinced that the solution to the so-called broken capitalistic system is more government directive. Most who share the opinion that there's a problem in America believe that the problem is too much government as it is.
It looks like the government doesn't want to wait for the private sector to figure it out on its own. We expect unemployment levels to shrink, of course, since the government will find jobs for millions of people, but America will look more like China than itself.
Big changes are ahead and we don't like them, to be honest.
America has turned a page and its new book might be increased centralization.