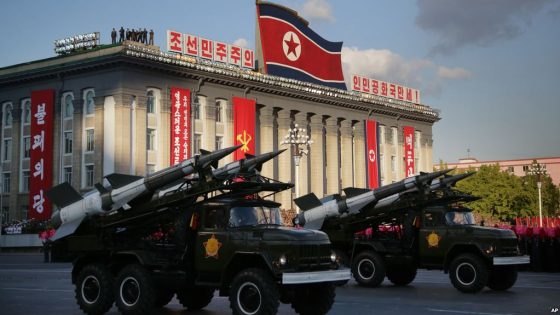 As 2019 approaches its end and the deadline for talks with North Korea nears, the tyrannical regime has an odd warning for the United States.  The country has said that it's "entirely up to the U.S. what Christmas gift they get."
Pyongyang says that the United States government's tactics have put them in a position of no longer having other countries "listen" to what the politicians and war hawks have to say. One diplomat said Washington's negotiating skills are "nothing but a foolish trick hatched to keep the DPRK (Democratic People's Republic of Korea) bound to dialogue," designed purely to use the issue of talks in domestic election campaigns. Vice Minister of Foreign Affairs Ri Thae Song made the statement on Tuesday.
"So, no one will lend an ear to the U.S. any longer," the diplomat warned, speaking about the looming year-end deadline set by Pyongyang for America to change its attitude toward the negotiation process. "What is left to be done now is the US option and it is entirely up to the U.S. what Christmas gift it will select to get," he added. 
According to RT, this message, which is more of an ominous warning to the government, came after both regimes failed to agree on the details of North Korea's denuclearization during talks in Stockholm in October. Attempts to schedule a new round of negotiations for December have so far, also failed.
Pyongyang has long blamed the US for the setbacks in the talks, even calling its policies "gangster-like." U.S. Secretary of State Mike Pompeo denied placing any unjustified pressure on North Korea and criticized the nation for renewing weapons tests in recent months.
TV Poll: 71% of Liberals Don't Want Peace With North Korea Because Trump Would Take Credit
U.S. special envoy for North Korea Stephen Biegun dismissed Pyongyang's deadline as "an artificial" deadline the North Koreans "set upon themselves."
The U.S. has lost at least some of their ability to manipulate and control people living under other regimes.  Several countries continue to defy U.S. sanctions openly while moving away from the fiat currency, the dollar.
JPMorgan: We Believe The Dollar Could Lose Its Status As World's Reserve Currency
The World Is Quietly Decoupling From The U.S. – And No One Is Paying Attention