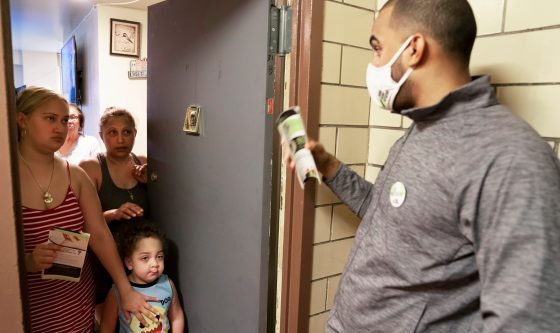 A new program, called "Doses to Doors," is designed to target ZIP codes with low vaccination rates. The program is meant to "dispel rumors" about the Covid-19 jab that may be circulating in those communities. Translation: people will now go onto private property and attempt to convince you to take an experimental shot.
The new program launched officially on Monday at the South Side Homes apartment complex in Charlotte, North Carolina, where volunteers from the nonprofit group Action North Carolina distributed flyers with information about the shot. So what exactly is in this shot that the ruling class is so desperate to get into all of us? Why are the un"vaccinated" the problem if the shot works? There's becoming too many questions for many to just roll over and roll up their sleeve.
COVID-19 mRNA Shots Are Legally Not Vaccines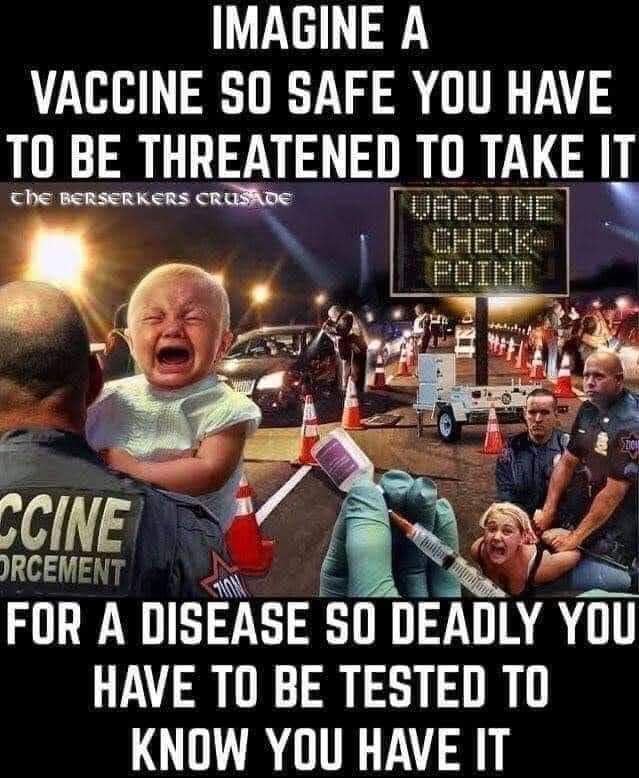 "We're not confrontational, it's not like you have to get the shot," member Robert Dawkins told local outlet WBTV. "We get people that will say 'Yes, I will get the shot,' but the follow-up has always been the issue," Dawkins said. "Will they go? How can we get people to go out and go? So now that the health department is out with us, we miss that middle step now."
NOT confrontational? Right. Surely they just go away when you say you don't want their flyer.
https://twitter.com/Covid_1984_/status/1414980282751410193?ref_src=twsrc%5Etfw%7Ctwcamp%5Etweetembed%7Ctwterm%5E1414980282751410193%7Ctwgr%5E%7Ctwcon%5Es1_&ref_url=https%3A%2F%2Fwww.rt.com%2Fusa%2F529136-mecklenburg-vax-door-doses%2F
But others seem excited to get the shot if this can even be believed:
One man reportedly even "jumped at the chance" to get the one-off Johnson & Johnson shot right on his porch, according to WBTV. The man said that he was too busy taking care of his grandkids to go to the pharmacy, claiming he would tell his family members he had been vaccinated in the hope of convincing them to follow suit. –RT
The sad fact is that there are volunteers willing to trespass on other's private property in order to try to use propaganda to push their cult worship of this shot. We need a medical fraud tyrant "expert" to answer two questions. One, is the shot effective? If the answer is yes, the unvaccinated should not be a problem to the vaccinated. If the answer is no, what's the point of taking the shot?
It is becoming more clear by the day that there is something in these jabs that the rulers must get into as many humans as possible.
Charlotte's approach falls in line with the Biden administration's avowed "door-to-door" tactics, which were recently floated by the president himself. Responding to McMaster's criticism, White House Press Secretary Jen Psaki accused South Carolina of "literally killing people" with "the failure to provide accurate public health information," including on the effectiveness of the Covid-19 shots and their accessibility.-RT
Soldiers Threaten to Quit Over Mandatory Jabs as Biden Says 'Door to Door' Vaccines Coming Soon
The ruling class is not stopping. They will even bring volunteers into the mix to try to get these shots in more arms. Last Thursday, White House Covid-19 coordinator Jeff Zients accused critics of trying "to mischaracterize this type of trusted-messenger work" and "doing a disservice to the country."