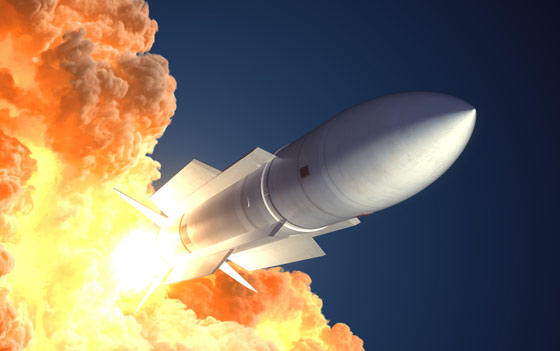 The cooling of tensions between the United States and North Korea appears to be over as things begin heating up again.  Kim Jong-un's regime has now launched a trio of missiles in response to joint US and South Korea military drills.
Secretary of State, Rex Tillerson, may have spoken too soon. Just last week, Tillerson attempted to dial down tensions even more by noting that there had been no missile tests or "provocative acts" from North Korea since a United Nations Security Council resolution sanctioning Pyongyang was passed earlier this month. Less than one week after Tillerson praised North Korea for showing "restraint" in its weapons program, the rogue regime launched three missiles.  Pyongyang fired three short-range ballistic missiles from the Kangwon province, the US Pacific Command said. US Pacific Command, in its initial assessment of the launch on Saturday, said North Korea's first and third missiles failed in flight. It later amended its statement to say the missiles flew "approximately 250 kilometers in a northeastern direction."
The second missile launch appeared to "blow up" immediately after the launch, making it hugely unsuccessful. "We will continue to work with our interagency partners on a more detailed assessment of this latest launch and we will provide a public update if warranted," command spokesman Commander David Benham said in a statement. But officials continue to claim that North Korea's missiles are not a threat.