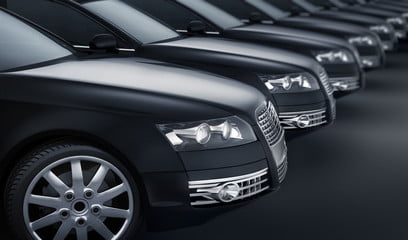 Nissan has announced that the company will layoff 12,500 people globally after their profits plunged 98.5%. The Japanese carmaker will cut production capacity by around 10% by the end of 2022 as sales fell in a number of its major markets.
These layoffs will account for 9% of the company's global workforce. Although Nissan has yet to specify where the layoffs will be most heavily felt, the announcement is on the heels of the first-quarter results. The job cuts were announced on Thursday and Nissan Chief Executive Hiroto Saikawa said most of the jobs cut will be auto plant workers.  The company also plans to cut global production and model lineups by 10% by the end of fiscal 2022, according to a report by CBS News. 
"Our situation right now is extremely severe," Saikawa said, noting attractive models were coming with technology like artificial intelligence and zero emissions to boost sales. "Our stance to lead the industry is unchanging."
Revenues dropped 12.7 percent to 2.3 trillion yen (£200bn). Nissan sales in Europe, excluding Russia, fell by 17.8 percent to 536,000 units while sales in the US slumped 9.8 percent to 1.4 million, according to numbers given by the BBC.
According to The Independent, Nissan has gone through a period of turbulence that saw former chairman Carlos Ghosn ousted from the company and charged with several counts of misconduct which he denies. Years of sales incentives that lowered margins have dramatically harmed the company's bottom line an ability to pay workers, SBI Securities Co. analyst Koji Endo told Bloomberg News.
"This is really a crisis," Endo told the publication. "Management is chaotic, there is a lot of restructuring pressure, and the most important thing here is to downsize. The company actually inflated too much under Carlos Ghosn."
"The economic slowdown, which hit key markets such as the U.S. and China, the uncertainty surrounding Brexit, and the race to embrace new technology as the crackdown on diesel continues, all contributed to Nissan's fall in sales and will continue to do so," said Christian Stadler, a professor of strategic management at Warwick Business School.
How to Prepare For An Economic Downturn: Go Debt-Free In 2019
The economic and monetary disaster which seasoned prognosticator Peter Schiff predicted is no longer hypothetical-it is here today. And nobody understands what to do in this situation better than the man who saw it coming. For more than a decade, Schiff has not only observed the economy but also helped his clients restructure their portfolios to reflect his outlook. What he sees today is a nation facing an economic storm brought on by growing federal, personal, and corporate debt; too little savings; and a declining dollar. –Crash Proof 2.0: How to Profit From the Economic Collapse