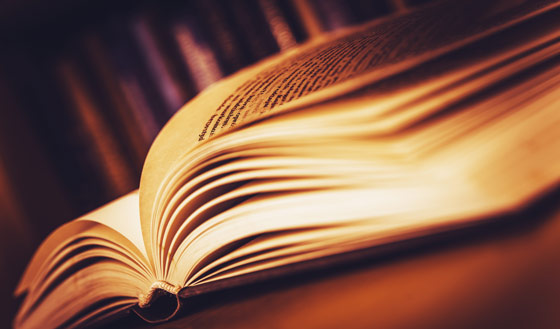 When we reported earlier this week that it is now blatant racism to wear red, white and blue attire at sporting events if the other team is made up of culturally and racially diverse members, we thought things in America couldn't get any more ridiculous.
But we were wrong.
According to a report from Fox News, it is now also racist for school districts to ensure their teachers are capable of reading and interpreting basic English.
At a time when the United States has plummeted in the global rankings of education standards, one of the country's largest states is poised to scrap a test designed to measure the reading and writing skills of people trying to become teachers.

Citing the fact that an outsized percentage of black and Hispanic candidates were failing the test, members of the New York state Board of Regents plans to adopt a task force's recommendation to eliminate the literacy exam, known as the Academic Literacy Skills Test, given to prospective teachers.

…

The literacy test was among four assessments introduced in the 2013-2014 school year as part of an effort to raise the level of elementary and secondary school teaching in the state.

…

The tests, however, came under intense scrutiny for their alleged racial bias, after just 46 percent of Hispanic test-takers and 41 percent of black test-takers passed it on the first try, compared with 64 percent of white candidates.

Plus, critics said, the test's $131 price tag is too steep.
Indeed, $131 is way too much money to spend on vetting a teacher's ability to read.
Of course, one would assume that after having borrowed tens of thousands of dollars in student loans to go to college to learn how to be a teacher, graduates would have at least some level of literacy.
The Academic Literacy Skills Test itself is basically like the reading and literacy portion of the SAT. A sample of the ALST shows that a portion of the test is multiple choice and asks prospective teachers to read short stories, book excerpts or pie charts, and to then make determinations based on what they read.
America no longer leads or even makes the Honorable Mentions list for math, science or reading when compared to other countries, and the fact that our teachers will no longer be required to pass a basic reading test to get a job tells us things are only going to get worse for an education system that is nothing short of a complete disaster.
And when we say disaster, we mean it. But don't take our word for it. Watch how the best and brightest respond to even the most basic questions:
A new video from Lunch Scholars catches US high school students off-guard and out of the classroom.

Watch how they respond to a series of common questions covering topics such as American history, geography, and politics.

In which war did our country win its independence?
Who is the Vice President?
Which countries border the U.S.?
How many stars on the flag of the United States?
Can you name a country starting with the letter "U" ?
Warning: This could be painful to watch:
Hattip KY Mom