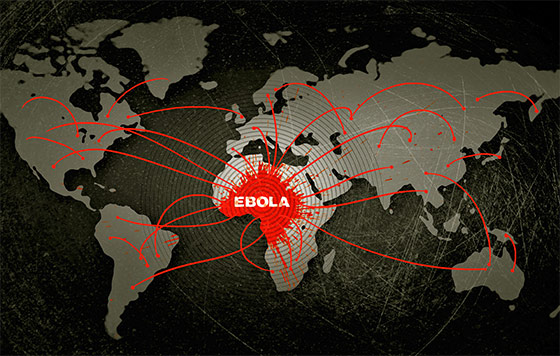 The Center for Infectious Disease Research and Policy reports that 410 people have died in the most recent and ongoing Ebola outbreak in the Democratic Republic of Congo.  Over 700 have been sickened in what is the second worst Ebola outbreak in recorded world history.
Making matters worse, the outbreak, which began back in August, is expected to worsen, spread, and continue to infect people for about six more months.  It is spreading in part due to "community resistance [to treatment], population movement, violence against health workers, and political instability," the Center reported according to Fox News affiliate KTVU.
The World Health Organization has about 450 people working in the DRC to fight Ebola, but they caution that the experimental vaccine might be in short supply, and have warned about potential "shortages." There is currently enough vaccine for the area, according to the report by KTVU, but if the viral infection spreads, experts say that any vaccine shortages would be "critical."
In an interview with CIDRAP News, Peter Salama, MD, the World Health Organization's (WHO's) deputy director-general for emergency preparedness and response, said: "This is the most complicated setting we've ever experienced in order to stop an Ebola outbreak," said Salama. "At a minimum, it will take six further months to stop."
So far, there have been some positive developments.  There was a decrease of cases in Beni, the hotspot for Ebola activity. "If we can control the outbreak in Beni, we can do it anywhere," Salama said. Now, the focus is on Butembo and Katwa, areas with nearly 1 million people. Other hot spots include Komanda and Oicha, but Salama said caseloads are lighter there. "I feel we will be able to get on top of those with access, which will leave Butembo and Katwa as the main priority," said Salama.
"Though this is the 10th outbreak in the DRC, this is a community and region that has never seen Ebola. There was no baseline knowledge among healthcare workers of in the community about the disease," said Salama.
This outbreak began in North Kivu and Ituri provinces. Political instability and population movement as well as violence against health care workers, has limited the response efforts at times and has allowed the disease to continue to take hold of communities.