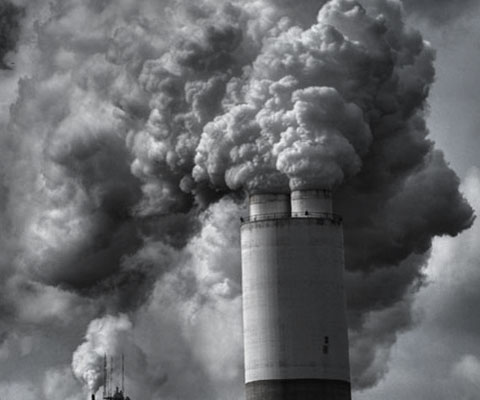 It's not surprising that so many people believe the idea that global warming is being cause almost entirely by human activity, given the fact that most scientists seem to believe the same thing. But scientists should probably ask themselves why there is still such a large cohort of "deniers" as they like to call them, who are adamant that anthropogenic climate change is a scam.
The reason why is that the scientific community has been caught many times tampering with climate data and making outlandish claims. The celebrities and politicians who promote this cause have also been caught on many occasions, living in palatial mansions, flying across the world in private jets, and generally just living lives of excess that produce so much more carbon that the average person. Given these facts, how could anyone take the global warming arguments seriously?
What also doesn't help their cause, is when reputable scientists question climate change dogma. Recently, two Australian scientists published a paper that explains why the shifts in global temperature that we see today, are likely entirely natural.
Jennifer Marohasy, a scientist with a rather long list of impressive credentials, which includes the founding of The Climate Modeling Laboratory, opens her startling climate report with a dose of reality. "Our new technical paper … will likely be ignored," she writes at The Spectator Australia.

She goes on to explain why, "Because after applying the latest big data technique to six 2,000 year-long proxy-temperature series we cannot confirm that recent warming is anything but natural – what might have occurred anyway, even if there was no industrial revolution."
At the crux of their argument, is the fact that global temperatures were actually warmer during the middle ages, which used to be considered common knowledge for years, and is often denied by many climate change proponents today. These researchers confirmed that the world was indeed warmer before the industrial revolution. And that of course suggests that human activity doesn't have nearly as much of an impact on the climate as most environmentalists claim.
Typical of most such temperature series, it zigzags up and down while showing two rising trends: the first peaks about 1200 AD and corresponds with a period known as the Medieval Warm Period (MWP), while the second peaks in 1980 and then shows decline. …

There are, however, multiple lines of evidence indicating it was about a degree warmer across Europe during the MWP – corresponding with the 1200 AD rise in our Northern Hemisphere composite. In fact, there are oodles of published technical papers based on proxy records that provide a relatively warm temperature profile for this period.
Bottom line, don't ever let anyone tell you that the climate change debate is over, and that the science on the matter is settled. Don't let them fool you into thinking that there's a strict consensus among scientists regarding global warming (and even if there was a 100% consensus, just because a lot of people believe something doesn't mean it's true). The people promoting the theory of man-made global warming have been caught lying too many times for us to blindly follow them.
Related:
Australia's Bureau Of Meteorology Caught Tampering With Climate Change Data
Global Warming Alarmists Have Jumped The Shark: Stephen Hawking Claims Climate Change Could Turn Earth Into Venus
Research Team Slams Global Warming Data In New Report: "Not A Valid Representation Of Reality… Totally Inconsistent With Credible Temperature Data"
Global Warming Guru Says World Was Warmer in Medieval Times Than Now