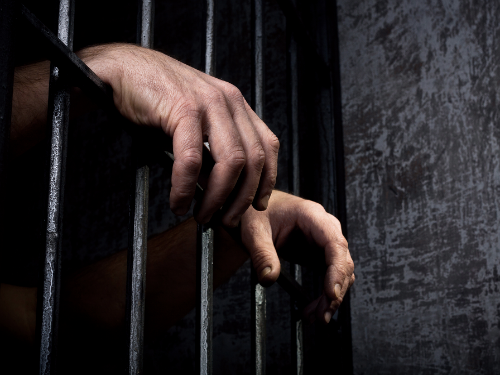 One could argue that the bedrock of Western civilization is built on the individual right to free speech. It's hard to imagine how we would have ever become the most peaceful and technologically advanced civilization on the planet, if people weren't allowed to hash out ideas, speak their minds, and stand up for what they think is true.
Which is why we should be so alarmed by the fact that so many leftists hold the first amendment in low regard. And we should be frightened that polls show a large percentage of the population doesn't respect free speech. We should be up in arms over the fact that so many European countries punish citizens who merely criticize Islam.
In the West the biggest threat to free speech, seems to be the notion that hate speech is never acceptable, and saying hateful things should be punishable with fines or jail time. It's so dangerous, because what is considered hateful is subjective, and once you let the government punish someone for saying one thing, it sets terrible precedent. If you can be punished for saying something controversial, then you can be punished for saying anything at some point in the future.
We're already seeing the early stages of this trend play out when it comes to gender pronouns. In New York City, businesses and landlords can be fined up to $250,000 if they repeatedly refuse to call someone by their preferred pronoun. In Canada, you can be fined or even thrown in jail for deliberately using the wrong pronouns (in both cases, these laws are enforced by "human rights commissions"). And now in California, there's a piece of legislation that would threaten to do the same thing for certain healthcare workers.
The bill, which passed the California state senate in May, has moved into the California state assembly as part of a slew of gender-based "anti-discrimination" laws designed to protect California residents who don't believe they fall into the gender binary.

Titled the "Lesbian, Gay, Bisexual, and Transgender Long-Term Care Facility Residents Bill of Rights," the new law would allow transgender individuals living in care facilities like nursing homes to use bathrooms in line with their preferred gender (not necessarily their biological gender), and would punish any caregiver who "knowingly" uses the wrong gender pronoun to refer to one of their patients.

Use "he" instead of "she" and you could face a $1,000 fine and up to a year in jail for gender-based discrimination and harassment. The law, which says "knowingly," does not seem to identify a specific standard, leaving interpretation of motive up to authorities.
It also doesn't even specify how many times someone can use the wrong pronoun before being hauled to court. It's vague laws like this that will be the death of free speech in America. They don't even need to threaten all forms of speech to spoil public discourse. These laws just need to make us nervous about saying the wrong thing in front of the wrong person, accidentally or deliberately, before people start to police their own thoughts and words.
This is just the beginning. If we don't stand up to this trend of governments compelling their citizens to avoid saying offensive things, it won't be long before we aren't allowed (or are too afraid) to say anything of substance at all.