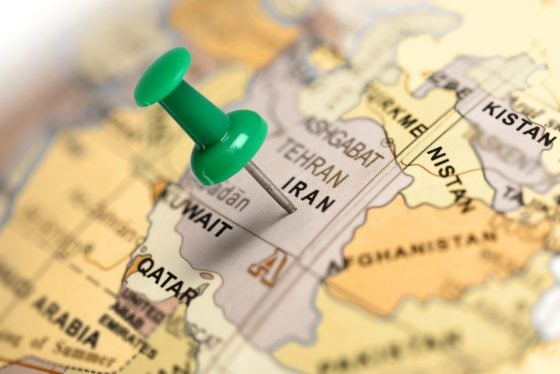 Things are going absolutely crazy all over this planet. Iran has now allegedly confirmed a "mysterious incident" has caused damages to one of its nuclear sites.
Pay attention with eyes open. Like many of these stories, this could be a false flag.  At this point, most of the world is looking for a reason to ignite World War III, and tensions with Iran have been exceptionally high since the killing of General Qassim Soleimani in January.
Iran, It's Your Move – Trump's Takedown Of Iranian General Qassim Suleimani Is Likely To Start A Global War
That was more like a cold war than anything, but anyone who thinks that situation has been forgotten by the Iranians has their head in the sand.  Some damage was inflicted on a building currently under construction at a nuclear facility in Natanz, Iran's Atomic Energy Organization has reported. However, it said there's "no need to worry" about possible radiation release, according to a report by RT. 
There is something that stuck out that is noteworthy and a reason to watch situations such as this one.
Located some 250km south of Tehran, the Natanz facility was the target of a sophisticated cyberattack almost a decade ago. The Stuxnet worm was reportedly used to sabotage enrichment activity by incapacitating gas centrifuges, and the network attack affected the whole nuclear program, then-president Mahmoud Ahmadinejad admitted at the time.

The site was also mentioned in the 2015 nuclear deal, which has been in jeopardy since the US withdrew from it in 2018. In response to the withdrawal, Tehran has rolled back its commitments under the pact and restarted enriching uranium beyond limits set out in the agreement. –RT
The Natanz site is often thought to be Iran's prime uranium enrichment facility and a key component of the Islamic Republic's nuclear program. Calling the enrichment site "inactive," Kamalvandi said"there is no need to worry" about "the possibility of creating [radioactive] pollution." The official stopped short of sharing any more details but said expert teams from the Atomic Energy Organization had been deployed to investigate the incident.
As I've said before, keep your eyes open, and make sure your preps are in place. If you're in a big city, now would be a great time to ensure your bugout bag is in tip-top shape.
FRUGAL PREPPING: 12 SURVIVAL TOOLS YOU NEED IN YOUR BUG OUT BAG