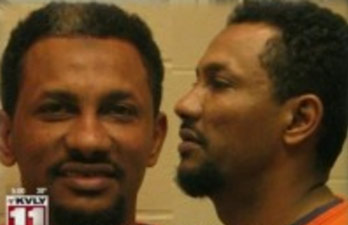 A Muslim migrant who kidnapped a North Dakota woman and raped her while chanting "Allahu Akbar" has refused to appear in court.
Abdulrahman Ali, a Somalian who arrived in America four years ago, is accused of sexually assaulting a gas station attendant in a bathroom at Gordy's Travel Plaza in Mapleton, North Dakota.
After trying to kiss her, Ali allegedly forced the woman into the women's bathroom, locked the door behind him and started sexually molesting her while slapping and kicking the victim. When the woman tried to escape, Ali threw her against the wall.
After law enforcement arrived, Ali refused to open the door, claiming that the victim was his wife. After police kicked in the door, the woman was found injured and crying.
"Documents say she was unsure if Ali was speaking English or a different language, but she could recognize one thing Ali said while they were in the bathroom alone. She heard Ali utter "Allah Akbar," which, in Arabic means God is the greatest," reports Valley News Live.
Ali's sister responded to the arrest by claiming her brother was a "good person" but that he was suffering from mental health issues.
Ali, who refused to face a judge, claiming he was sick, faces charges of gross sexual imposition, kidnapping, aggravated assault, and two counts of terrorizing.
The report again underscores concerns that the west is importing a real rape culture via the influx of refugees and migrants from the Middle East and North Africa.
Rapes occurring in and around migrant camps are now so prevalent, that authorities in Germany are covering up details of incidents so as not to "legitimize" critics of mass immigration.
Virtually every week, new cases of migrants raping women come to light, including recent attacks in Sweden, Norway and the United Kingdom.
******************
Paul Joseph Watson is the editor at large of Infowars.com and Prison Planet.com.