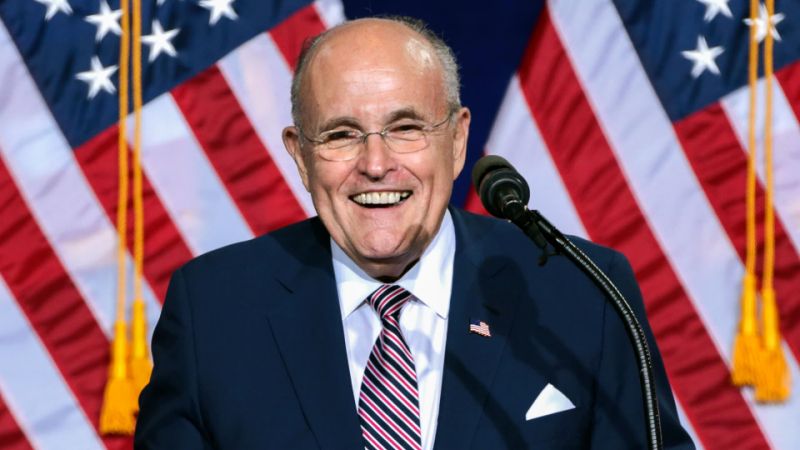 According to Donald Trump's lawyer, Rudy Guiliani, Robert Mueller's investigation into Russian obstruction in the 2016 United States election will "wrap up" by September 1.  The obstruction inquiry is just one part of a larger probe which focuses on Moscow's alleged "meddling" in the election to help Trump win.
Put aside the fact that the Uranium One scandal should have seen Russia choose Hillary Clinton over Trump, as she's the one who colluded to give Moscow control to the Russians of uranium as they routed $3 million to the corrupt Clinton Global Initiative. 
An undercover FBI informant embedded in the Russian nuclear industry who was made to sign an "illegal NDA (non-disclosure agreement)" by former Attorney General Loretta Lynch has finally given his testimony to three Congressional committees.  William D. Campbell became an FBI counterintelligence asset after spending several years as a CIA operative who developed working relationships in the nuclear industry in Kazakhstan and Russia.

Campbell discovered that Moscow had compromised an American uranium trucking firm, Transport Logistics International (TLI) in violation of the Foreign Corrupt Practices Act, which bribed a Russian nuclear official in exchange for a contracted transport Russian-mined U.S. uranium, including "yellowcake" uranium secured in the Uranium One deal.

What happened next, according to Campbell's testimony, was that Moscow routed millions of dollars to the United States with the expectation it would be used to benefit Bill Clinton's charitable efforts while Secretary of State Hillary Clinton quarterbacked a "reset" in US-Russian relations. Campbell said in the statement obtained by The Hill that he was told by Russian nuclear executives that Moscow had hired the American lobbying firm APCO Worldwide specifically because it was in a position to influence the Obama administration, and more specifically Hillary Clinton. -SHTFPlan
If one wants evidence of "Russian meddling" look no further than the previous Democrat administration including Hillary Clinton.  However, it appears Mueller is worried more about Facebook ads and the falsified dossier which put an FBI probe inside Trump's campaign.  Now that is corruption.
While Mueller's ongoing broader probe is expected to continue, it suggests investigators may seek to avoid influencing public opinion ahead of the 2018 midterm elections, reported CNBC.  Rudolph Giuliani told The New York Times that the special counsel's office shared its timeline about two weeks ago, in the middle of discussions about whether Trump would submit to questioning by Mueller.
"You don't want another repeat of the 2016 election where you get contrary reports at the end and you don't know how it affected the election," Giuliani told the publication, who shared similar remarks with NBC News.
Giuliani's public remarks come as the president has demanded an investigation into whether the FBI placed surveillance on his 2016 campaign and whether such activity was ordered by members of the Obama administration. There is actually evidence both of those incidents did occur, and  Trump has repeatedly blasted Mueller's probe as a "witch hunt" and insisted there was no collusion, or attempts to obstruct justice.
And he might be right about it since there's still not any evidence to suggest "Russian collusion."