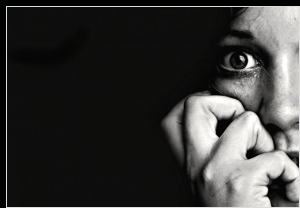 The mainstream media and the ruling class continue to promote the fear of the omicron scariant. They are not letting this one go and they continue to push the "vaccine" hard on the population.
According to CNN, omicron is "crushing hospitals" across the United States. The media outlet also claims doctors are describing packed emergency rooms. "Health experts" are all but demanding that New Year's Eve revelers to keep parties small and outdoors to help avert an even worse surge.
"It's unlike anything we've ever seen, even at the peak of the prior surges of Covid," Dr. James Phillips, who works in Washington, DC, said Wednesday, when the nation hit a new pandemic high of 300,886 average new daily cases over the prior week, according to Johns Hopkins University data.
The media is also trying hard to sell the vaccine that is obviously not working even as reports continue to come in that omicron is a mild cold and actually impacting the "vaccinated" more so than those who continue to refuse the shots.
Omicron Is "Extremely Mild," Says Doctor Who First Discovered Strain; Numerous Mutations "Destabilize" The Virus
Most Omicron Cases Hit The Fully Vaccinated
Don't worry though. The fact-checkers are on it and say that omicron is scary and it's not the vaccinated perpetuating the scamdemic. The rulers have to continue to censor everyone who provides any evidence against the official narrative because this is breaking down quickly. No one believes these sociopaths in the news anymore and fewer want to be ruled over. The more they propagandize this scamdemic, the more people will be able to see what's really going on.
But stay alert. There is desperation out there and you can read it in the headlines of most mainstream media outlets. They are desperate to keep the fear going which means it's obviously not working as well anymore. That could mean a false flag event is coming so they can continue to cement their power over everyone else. Stay moral, help others, and stay as prepared as you can be. This isn't over yet.