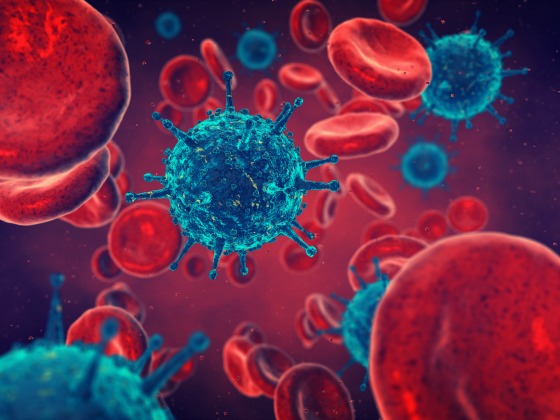 The mother of a four-year-old girl suffering from a life-threatening bacterial infection says her daughter contracted the disease while trying on shoes without socks. Allegedly, the United Kingdom mom claims the foot infection was spread to her child after other little girls tried on the same shoes.
"The shoes she liked had been tried on by other little girls and that's how Sienna picked up the infection," Jodi Thomas of South Wales, told The Sun.  Thomas now wants to warn others about the dangers of trying on shoes in public stores without wearing socks.
It all began the day after Thomas' daughter tried on shoes in a store. She said her daughter, Sienna, was crying in agony the day after their shopping trip, and that the infection soon spread up her leg causing the little girl to get a high temperature, according to a report by Fox News.  "I drove her straight to the hospital, she was shaking and twitching – it was horrible to see my little girl like that," Thomas told The Sun. "They said it was sepsis and thought they would have to operate."
Sepsis occurs when a bacterial infection reaches the bloodstream and a massive immune system response takes place.  Sepsis can lead to organ failure. It is also often known as "blood poisoning."
Sienna was promptly treated at Prince Charles Hospital where she spent the next five days having the infection drained out of her leg.  The little girl was, fortunately, able to avoid surgery. On August 24, Thomas posted pictures of her daughter's infected foot on Facebook.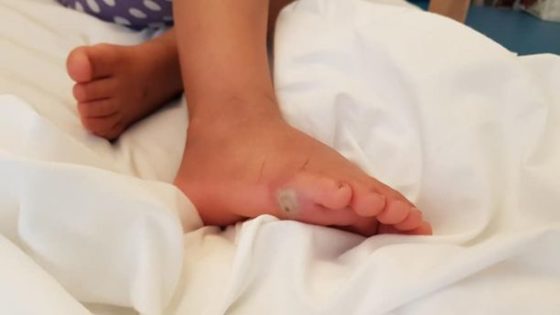 "For all parents please put socks on you're [SIC] children whole trying new shoes on," she wrote, in part. "I'm guilty for [SIC] not doing it for mine and myself, but this can be the outcome [SIC] infection spreading throughout the body. You don't know whos [SIC] feet has been in them beforehand!!"
U.K. Sepsis Trust, told Many parents, including Thomas, are aware that athlete's foot (which is fungal infection) can be spread through sharing shoes, but not many know that bacterial infections can be contracted in a similar manner. "This frightening case shows us that sepsis strikes indiscriminately and can affect anyone at any time," Dr. Ron Daniels, chief executive of the The Sun. "Whenever there are signs of infection, it's crucial that members of the public seek medical attention urgently and just ask: 'Could it be sepsis?'"