This article was originally published by Michael Snyder at The Economic Collapse Blog.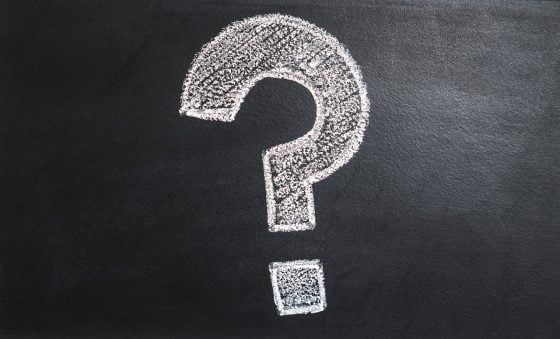 We still don't know if this coronavirus outbreak will become a horrific worldwide pandemic or not, but what we have seen so far is definitely very alarming.  People have literally been dropping dead in the streets, the Chinese government has locked down major city after major city, and the virus kept spreading very rapidly on a cruise ship off the coast of Japan even though a strict quarantine was instituted.
Scientists that have studied the virus are telling us that it "could be 20 times more lethal than the flu", and it binds to human cell receptors much more easily than the SARS virus did.  Unfortunately, because the epicenter of this crisis is on the other side of the globe, most Americans are simply not paying much attention to it.  In fact, most of the people that my wife and I have been talking to and hearing from don't think that the coronavirus is much of a threat to the United States at all.
And if the coronavirus does start to become a problem in this country, a new survey has found that most Americans are quite confident that the government can handle it…
More than three in four Americans say they are very confident or somewhat confident in the US federal government's ability to handle a coronavirus outbreak, a Gallup poll has found, a higher level of confidence than in previous health scares.

Gallup said the results were from a February 3 to February 16 poll that began just days after the Trump administration announced it would suspend entry of foreign nationals who had been to China in the previous two weeks.
Hopefully, this coronavirus outbreak will not explode in North America and our normal lives will not be disrupted.
But considering what is happening over in Asia, it would definitely be prudent to take some precautions.  Unfortunately, most Americans are not really doing much of anything to prepare for a potential pandemic at this point.
If a pandemic does not materialize, that won't be a problem.  But if this virus starts spreading like wildfire in the U.S., we are going to have a massive crisis on our hands.
The time to stop an outbreak from happening is at the very beginning, and the lack of urgency about this virus that we are witnessing from local health officials around the country is absolutely stunning.
According to NBC News, there are thousands of Americans that are currently "under voluntary self-quarantine".  These individuals have either recently traveled to China or they have recently had contact with someone that was infected.
As you might assume, a "voluntary self-quarantine" is not mandatory.  Instead, NBC News says that it is "strongly encouraged"…
Self-quarantining isn't mandatory, but it is strongly encouraged.

It's up to the state and local health departments to decide how to manage residents under self-quarantine.
So anyone that doesn't want to participate can feel free to mix with the general public as much as they want.
Isn't that great?
And since it is "up to the state and local health departments to decide how to manage residents under self-quarantine", there is no single set of standards that is being followed.
In other words, state and local health officials are free to make things up as they go along.
We aren't talking about a small number of people either.  In fact, more than 5,000 people are under self-quarantine in California alone…
The California Public Health Department said there are more than 5,400 such people in the state. In Washington state, 745 people have been asked to self-quarantine. Georgia health officials identified about 200 travelers.

The Michigan Department of Health and Human Services said more than 300 people were referred for monitoring.
All it takes is a couple of "super spreaders" to get a real good outbreak going, and to see such a lack of concern about preventing the spread of this disease is quite disheartening.
And this lackadaisical attitude has even extended to actual victims that have been confirmed to have the virus.  The CDC specifically warned against putting infected people on the same flight with non-infected people, but the U.S. government did it anyway…
Fourteen Americans who tested positive for the Coronavirus were flown back to the US on a flight with over 300 people who were not infected, despite objections from the Centers for Disease Control and Prevention.

The flight was filled with people who were evacuated from the Diamond Princess cruise ship in Japan, which had been quarantined due to an outbreak of the virus.
Reading this sort of thing makes you want to tear your hair out.
Despite such extreme negligence, hopefully everything will be okay.  But it should be noted that the CDC is telling hospitals that now "is the time to open up your pandemic plans and see that things are in order"…
"This is the time to open up your pandemic plans and see that things are in order," Dr. Anne Schuchat, a top official of the Centers for Disease Control and Prevention, urged hospitals last week as an outbreak of a deadly new coronavirus ravaged much of China.

"For instance," she continued, health-care providers need to plan for a "surge at a hospital, the ability to provide personal protective equipment for your workforce, the administrative controls and so forth that you might put place in a health care setting."
Anyone that assumed that this crisis would be largely confined to China has been proven wrong.  At this point, we have already seen significant outbreaks erupt in several other countries in Asia.  In fact, there are now six other nations where "community spread" is taking place…
Japan
Singapore
South Korea
Taiwan
Thailand
Vietnam
Perhaps the most notable outbreak on that list is in South Korea.  According to the Guardian, 31 brand new cases were announced on Thursday…
The South Korean city of Daegu was facing an "unprecedented crisis" after coronavirus infections that centred on a controversial "cult" church surged to 38 cases, accounting for nearly half of the country's total.

The city of 2.5 million people, which is two hours south of the capital Seoul, was turned into a ghost town after health officials said the bulk of country's 31 new cases announced on Thursday were linked to a branch of the Shincheonji Church of Jesus.
If we don't want the same thing to happen here, we need to take this virus very seriously.
Unfortunately, that is simply not happening, and all of us could end up paying a great price as a result.
About the Author: I am a voice crying out for change in a society that generally seems content to stay asleep. My name is Michael Snyder and I am the publisher of The Economic Collapse Blog, End Of The American Dream and The Most Important News, and the articles that I publish on those sites are republished on dozens of other prominent websites all over the globe. I have written four books that are available on Amazon.com including The Beginning Of The End, Get Prepared Now, and Living A Life That Really Matters. (#CommissionsEarned) By purchasing those books you help to support my work. I always freely and happily allow others to republish my articles on their own websites, but due to government regulations, I need those that republish my articles to include this "About the Author" section with each article. In order to comply with those government regulations, I need to tell you that the controversial opinions in this article are mine alone and do not necessarily reflect the views of the websites where my work is republished. This article may contain opinions on political matters, but it is not intended to promote the candidacy of any particular political candidate. The material contained in this article is for general information purposes only, and readers should consult licensed professionals before making any legal, business, financial or health decisions. Those responding to this article by making comments are solely responsible for their viewpoints, and those viewpoints do not necessarily represent the viewpoints of Michael Snyder or the operators of the websites where my work is republished. I encourage you to follow me on social media on Facebook and Twitter, and anyway that you can share these articles with others is a great help.