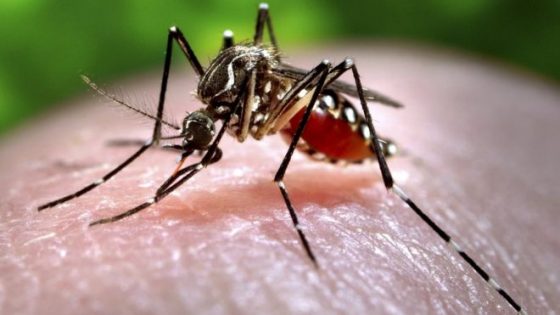 A rare but dangerous disease has been detected in a mosquito found in Georgia. DeKalb County officials say they've identified Eastern Equine Encephalitis at a mosquito surveillance site.
Eastern Equine Encephalitis (EEEV) can be transmitted to humans via mosquito bite even though it is more commonly seen in animals.  According to the Centers for Disease Control and Prevention, severe cases of EEE (involving encephalitis, an inflammation of the brain) begin with the sudden onset of a headache, a high fever, chills, and vomiting. The illness may then progress into disorientation, seizures, or coma. EEE is one of the most severe mosquito-transmitted diseases in the United States with approximately 33% mortality and significant brain damage in most survivors. The incubation period for EEEV disease (the time from an infected mosquito bite to the onset of illness) ranges from 4 to 10 days.
"It's a very serious illness if it is to infect a person," Ryan Cira, the environmental health director for the DeKalb Board of Health, told the Atlanta Journal-Constitution, though humans are rarely infected by the virus.  Cira also said mosquito species known to carry EEE are found mostly in coastal and swampy areas.
Now that the virus has been identified in DeKalb County in Georgia, public health officials are reminding residents to stay vigilant to prevent the transmission of the EEE disease because there are no known treatments. This should include minimizing the chance that a mosquito bite will occur.  People in DeKalb Country should consider removing standing water, reducing the amount of exposed skin when outdoors, and wearing insect repellent with DEET.
This comes as health officials in DeKalb County continue to warn residents about West Nile virus. So far, one human case of West Nile virus has been reported in the county this year. Statewide in Georgia, there have been at least seven human cases of West Nile virus, one of which was fatal.