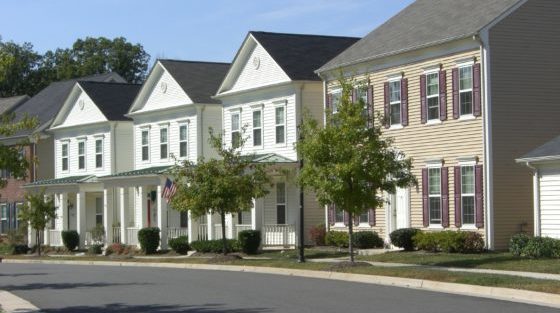 Weekly mortgage application fell a whopping 7.1% as the cost of borrowing money surged.  Interest rates are climbing higher making debts more expensive, so naturally, fewer people can now afford to buy homes.
Rising interest rates appear to be the main culprit behind the tanking of new mortgage applications. Buyers just don't want to pay the higher rates, which are now at an 8-year-high. According to CNBC, homebuyer demand is strong, but affordability was weakening even before rates began to rise, as tight supply pushed home prices sharply higher. The housing market is definitely cooling off now.
Total mortgage application volume fell 7.1 percent for the week, according to the Mortgage Bankers Association's (MBA) seasonally adjusted report. Volume was 15 percent lower compared with the same week one year ago. There was no adjustment made for the holiday, Columbus Day, in which banks were closed. With fewer borrowers now able to benefit from a refinance, refinance volume, which had been the majority of mortgage business following the recession, fell to 38.1 percent of total applications from 39 percent the previous week. Applications to refinance a home loan are highly sensitive to even the smallest rate adjustments.  They fell 9 percent for the week and were 33.5 percent lower than a year ago. Rates have moved 22 basis points higher in the past four weeks and have jumped 96 points in the past year.
"Treasury rates increased over the week, mainly as communication from Federal Reserve officials pointed to a continued path of rate hikes, based on the strength of the economy and hot job market," said Joel Kan, an MBA economist according to CNBC. "Furthermore, four out of the five rates tracked in our survey increased."
While there was some concern that this is bad news for the economy in general, others were more optimistic. The association's new CEO, Robert Broeksmit is one who looked on the bright side. "Well, of course, I'm concerned, but I'm optimistic because the economy is so strong and the millennials are out buying houses and the demand is so high. We do have to work on the supply side," said Broeksmit. "I think what you'll see is as the rates continue to tick up, home price appreciation, the pace will slow, and there will be an equilibrium over time."
But is he right? Are millennials buying houses? According to several reports, most millennials can't actually afford to buy homes partly because their student loan debt is outrageous and they have taken jobs paying them much less than they anticipated. In addition to high interest rates and potentially negative effects on credit scores associated with student loans, millennials are earning less and struggling to find jobs compared with previous generations, reported Upworthy. It's no surprise that saving for a down payment for a house is nearly impossible for many millennials.
This could be a sign of a weaker economy, or it could be an evening out of the housing bubble that we've been in for a while.  Either way, it isn't as positive or optimistic for those trying to afford a house.