This article was originally published by B.N. Frank at Activist Post.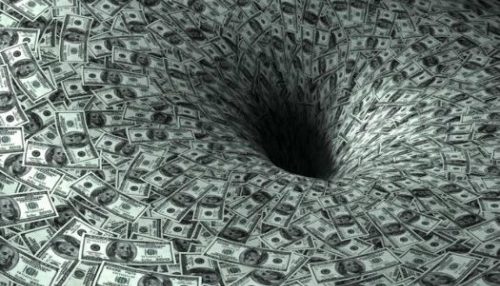 Activist Post has reported about recent legislator-utility bribery scandals in both Ohio and Illinois (see 1, 2, 3). Many don't realize that similar bad behavior has also been pervasive for the last several years with the introduction, promotion, and installation of utility "Smart" Meters – electric, gas, and water.
Americans and people worldwide have been opposed to these 2-way wireless transmitting "Smart" Meters since they were first deployed. Their problems include fires, explosions, increased bills, and more (see 1, 2, 3, 4). They also DO NOT save meaningful amounts of energy – as originally promised. Unfortunately, this hasn't stopped legislators, utility companies, and other ne'er-do-wells from continuing to promote and force their installation on homes and throughout communities.
Only time will tell if some of the same folks being investigated for what's happening in Ohio used similar tactics for promoting and forcing the installation of First Energy "Smart" Meters in the state.
From the Columbus Dispatch:
Householder case: 'Company C' CEO Wayne Boich gave cash to HB 6 'dark money' groups

The leader of a Columbus-based firm that made its family fortune in Ohio coal provided $25,000 of the money used to open bank accounts for the "dark-money" nonprofit at the center of the House Bill 6 scandal, The Dispatch has learned.

Wayne M. Boich, chairman and chief executive officer of Boich Companies, also later gave $100,000 to a for-profit company that spent nearly $1.5 million to support former House Speaker Larry Householder's Republican candidates in the 2018 general election.

Boich is the CEO of "Company C," listed in a federal court criminal complaint charging Householder and four others with racketeering, The Dispatch confirmed with a source close to the investigation of those involved with the campaign for HB 6.

Officials of the company have no comment, Boich spokesman Mike Dawson said Tuesday.

The House Bill 6 pay-to-play and bribery case, as described in a federal complaint, involves Akron-based FirstEnergy and affiliates routing nearly $61 million to Generation Now, a dark money nonprofit, to secure passage of the bill and defend it against a referendum repeal effort.

The secret money helped ensure a $1 billion-plus electricity ratepayer bailout of two nuclear power plants then owned by a FirstEnergy subsidiary and helped elect "Team Householder" House candidates to provide the votes needed to make him speaker, according to the charges.
More from the Columbus Dispatch:
Householder directs a dirty campaign to save bailout as millions flow:
Activist Post Editor's Note: This is the final part of four in a series examining the FBI's criminal complaint against former Ohio House Speaker Larry Householder and four others described as the Householder Enterprise. All five men and the group Generation Now were indicted Thursday on federal racketeering charges. Facts in this series are based on public records, including the charging documents, and past and recent interviews with public officials and other sources.
Former Ohio Republican Party Chairman Matt Borges asked Tyler Fehrman to coffee in September 2019.

The two apparently had become friends when Fehrman worked to help elect a couple of legislative candidates backed by now-former Ohio House Speaker Larry Householder.

But in late 2019, Fehrman was working for the other side: He was the regional manager for the referendum campaign to overturn House Bill 6, known as a bailout for two nuclear power plants owned by a FirstEnergy Corp. subsidiary.

And Borges hoped Fehrman would give him inside information to help the Householder "Enterprise" keep the referendum off the ballot, the FBI says in a criminal affidavit.

In exchange for the information, Borges offered to give Fehrman a substantial sum of money, the affidavit said.

The affidavit doesn't identify Fehrman by name, but The Blade in Toledo revealed his identity and Fehrman later told The Plain Dealer of Cleveland what happened.

"Never did I ever think that Matt was going to put me in the position that he did," Fehrman told The Plain Dealer. "One of the first things he told me was, 'Dude, I don't have a mortgage anymore. Like, I'm so taken care of. And we could do the same for you.'"
Since utility companies have installed tens of millions of "Smart" Meters – it's likely that you have them installed on your home and throughout your community. Good luck with that.
Activist Post reports regularly about "Smart" Meters and other unsafe technology. For more information, visit our archives and the following websites: