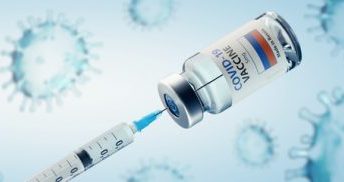 Big Pharma company Moderna has begun testing its experimental mRNA gene therapy "vaccine" on children. Moderna Inc. said it has begun delivering experimental doses of its COVID-19 vaccine to children as part of a study to determine whether it is safe and effective in those as young as six months.
According to a report by Al Jazeera, the trial aims to enroll about 6,750  child volunteers in the United States and Canada. The US's National Institute of Allergy and Infectious Diseases and Biomedical Advanced Research and Development Authority are collaborating with the company, Moderna said in a statement.
This is incredibly disturbing. The mainstream media is stating this is a good thing, however, it seems like these kids are going to be a part of a giant experiment that has the potential of going very wrong.
In the first stage of the trial, researchers will test various doses of vaccine to see which works best. Study participants between the ages of 2 and 11 will receive either 50 or 100 microgrammes per dose, while those ages six months to just under 24 months will get 25, 50m, or 100 microgrammes per dose.

All doses will be administered twice, 28 days apart.

For the sake of comparison, each Moderna dose for adults contains 0.5 milliliters of the vaccine, equivalent to 500 microgrammes. –Al Jazeera
Pfizer and BioNTech are already testing their COVID-19 vaccine in children as young as 12. Their initial clinical trial included 16 and 17-year-olds, and the vaccine is currently the only one authorized for use for minors in the US.
Operation Warp Speed: Big Pharma To Test COVID-19 Vaccine On Children As Young As 12
Contrary to What the Media is Telling You, Freedom Does Not Come from a Vaccine
This is to assess the safety of these gene therapies labeled vaccines. So they don't know what is going to happen to these children, yet they want parents to willingly enroll their children in this study knowing that doing so can result in permanent damage to their child, or their child's death.
It is no measure of health to be well adjusted to a profoundly sick society. Jiddu Krishnamurti
And we live in a profoundly sick society. We had better wake up soon.