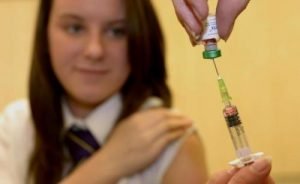 Moderna's president says that an omicron booster shot could be available in March. It was laughable from the beginning to think that this nonsense would stop at just two shots.
Moderna President Stephen Hoge said he believes booster shots carrying genes specifically targeting mutations in the newly-discovered Omicron variant would be the quickest way to address any anticipated reductions in vaccine efficacy it may cause.   "We've already started that program," he told Reuters. 
This new scariant was allegedly discovered on November 19 and they somehow already have it isolated and purified so they can create a "vaccine?" Fascinating, considering the Food and Drug Administration is still saying the original SARS-CoV-2 virus hasn't even been isolated yet.
Page 43 of 80 2nd paragraph 2nd sentence. " Since no quantified virus isolates of the 2019-nCOV were available for CDC…" (they used "characterized Stock")   https://www.fda.gov/media/134922/download
The CDC ADMITS: PCR Tests CANNOT Differentiate Between Coronaviruses!
Moderna would be able to manufacture the vaccine as it was conducting the testing of the vaccine Hoge said. That way it will be ready to be injected into the willing sheep as quickly as possible.  He said the FDA is currently assessing the threat to vaccine protection posed by the Omicron variant.
Anyone want to place bets that this will be "vaccine-resistant" and everyone will need a fourth shot?
The agency could provide a faster timeline, akin to the way it approves vaccines for influenza, by approving changes in the flu strains, which would shorten the three to four-month timeline.
They have already told us that their vaccine-induced immunity will wane over time, and that's the reason for all the breakthrough infections. They have set the stage for us to get possibly monthly doses of whatever the hell in those syringes so they can complete their New World Agenda and ensure our enslavement is permanent.
Even though this omicron scariant is mild, expect this to be on the roster as another shot needed to be considered "fully vaccinated." The goalposts will keep moving and we will keep being slaves until the day enough of us decide we'd rather be free.