This article was originally published by Tyler Durden at Zero Hedge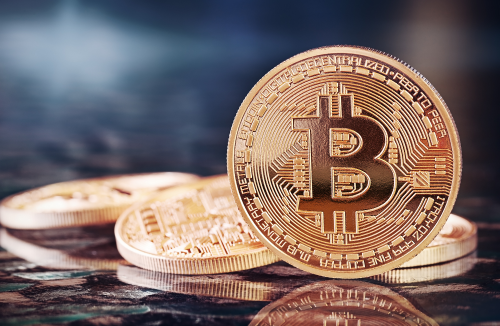 Back in September 2015, when we first predicted that Bitcoin would enjoy an exponential price increase as first the Chinese and then everyone else realized that the cryptocurrency is nothing less than the digital equivalent of borderless Swiss account, bypassing capital controls with ease and enabling money laundering anywhere and everywhere, its market cap was $3 billion. It is now $230 billion.
Today, a little over two years later, the US Treasury has finally this figured out, and on Friday Treasury Secretary Steven Mnuchin said he will work with the Group of 20 nations to prevent cryptocurrencies such as Bitcoin from becoming the digital equivalent of an anonymous Swiss bank account.
"We are very focused on cryptocurrencies," Mnuchin explained, pointing to discussions with other regulators within the U.S. government and later stating: "We want to make sure that bad people cannot use these currencies to do bad things."
Speaking at the Economic Club of Washington, Mnuchin said that the Financial Stability Oversight Council, a government body that assesses financial system risks, has formed a working group focused on cryptocurrencies, and explained that "In the United States — and people may not realize this — under our laws, if you have a wallet to own bitcoins, that company has the same obligation as a bank to Know Your Customer. So, in the United States, we have rules for anti-money-laundering, for all different types of entities, we can track those types of [transactions]. The rest of the world doesn't have that. So one of the things we are working very closely with the G-20 on is making sure that this doesn't become the Swiss numbered bank account."
During the remarks, Mnuchin also suggested that the Federal Reserve is unlikely to develop its own digital version of fiat currency – a topic under discussion at a number of central banks worldwide – in the near future.
"The Fed and we don't think there's a need for that at this point," Mnuchin said.
Mnuchin added that he was worried about heightened levels of speculation in the bitcoin market. "The other concern I have is, there's a lot of speculation in this, and I want to make sure that consumers who are trading this understand the risks," Mnuchin said. "I am concerned that consumers may get hurt."
Apparently he was far less concerned about consumers buying the S&P at all time high valuations.
More to the point, yes the US will gladly tax crypto trading now that the total market cap of all "coins" is $700 billion, and no, it has no intention of cracking down on Bitcoin or other cryptos.
Mnuchin also said that he is "not at all" worried that Russia may use cryptocurrencies to help its banks avoid international sanctions. An adviser to President Vladimir Putin is reported to have said that sanctions against Russia have created a need for digital currencies as officials there fear expansions in 2018.
As we reported in December, Russian PM Dmitry Medvedev signed a decree allowing the government to classify purchases by the Defense Ministry, Federal Security Service and Foreign Intelligence Service as state secrets.
"This idea that Russia or Venezuela can thwart the pressure from sanctions just by developing their own cryptocurrency is silly," lawyer Erich Ferrari of Ferrari & Associates told Bloomberg. "It's like trying to do it by using cash. Yes you can do it more easily with cash, but it doesn't mean you're evading. It's harder to get caught."
Full remarks below