This article was originally published by Tyler Durden at ZeroHedge.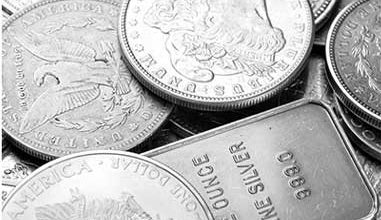 Treasury Secretary Steve Mnuchin urged his Twitter followers on Tuesday to swap out their spare coins for cash at banks amid a continuing nationwide coin shortage that appears to be worsening.
If you have extra coins at home, please use them to make purchases— or deposit them at the bank or exchange them for cash. Help get coins moving! ??

— Steven Mnuchin (@stevenmnuchin1) August 11, 2020
There's currently a shortage of pennies, nickels, dimes, and quarters caused by the coronavirus pandemic, which led the Federal Reserve to start rationing coins in June.
Community banks have asked customers to deposit spare change to pump more coins into circulation. Because of the shortage, major retailers have told consumers to pay in cards or exact change.
"Until coin circulation patterns return to normal, it may be more difficult for retailers and small businesses to accept cash payments," the US Mint said in late July. "For millions of Americans, cash is the only form of payment and cash transactions rely on coins to make change."
Now, before readers start rummaging through their homes, underneath sofa cushions, and under car seats for spare coins to help the country in these challenging times, there are certain coins in circulation that are worth more in scrap than face value.
According to Coinflation.com, pennies from 1909-1982 are approximately 95% copper and have a metal value of about $0.0185. In this instance, once could almost double their money if they took these pennies to a scrapper than the bank. Here's the complete list of what coins are worth in terms of face value versus metal value.
Another coin to watch is the nickel. It has been nine years since Kyle Bass first suggested the 'nickel trade', and the metal value is about 82% of face value. Though the trade is underwater, it's not far off from the face value breakeven when considering other coins in circulation.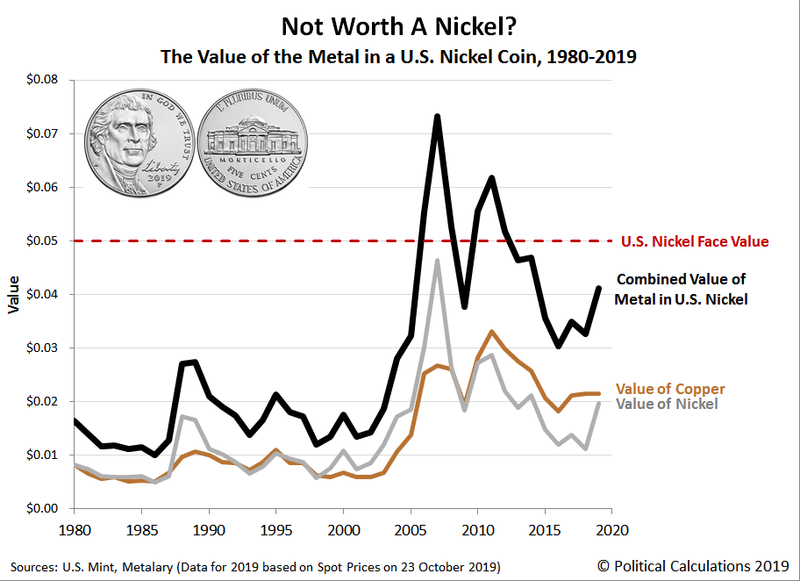 While Bass' nickel trade underperforms, readers should think twice before depositing pennies from 1909-1982 at the bank because they're worth way more in scrap.