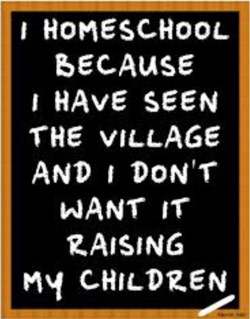 The busybodies in Michigan have proposed a new bill directed at children who are homeschooled, which will require two annual home inspections and official state registration.
Stephanie Chang, a Michigan State Representative, is worried that homeschool parents will abuse their children while no one is watching. Apparently, the state wants to be the sole authority on child abuse; including indoctrination, a daily statist pledge for 5-year-olds, and the distribution of criminal records to teens who decide to smoke a plant.
Like dogs and sex offenders, the state wants children registered. As a result, thousands of decent and caring homeschool parents may soon be forced to allow an inspection of their family or be in violation of the law.
The tragedy the state is pointing to in order to push this bill is a 2012 case in which two homeschooled children were tortured, killed, and then left in a freezer by their mother. As tragic as this is, using it to create a new law to infringe on the privacy and sovereignty of 48,000 homeschooled children in Michigan is wrong.
Obviously, that mother was crazy and deranged.I would argue that it is clearly not the norm for homeschool parents who have consciously chosen to have a larger role in raising their children to then go on and torture them.
This proposed law is another knee-jerk and reckless response to a horrible event. Trying to prevent it from happening again by restricting the rights of all parents who homeschool is simply wrong. How many children are abused by their parents while attending taxpayer-funded schools? How many children are sexually abused by teachers at school? What about the babies who are abused or killed by their parents before they were old enough to attend school? Should all families be subject to visits by social workers regardless of where they go to school?
This misguided ideology of ever increasing state intervention into our lives "for our own good" will prove endless if we allow it. It's like the never-ending war on terror; once you go down that road, it's very difficult to reverse course and it becomes an excuse for all sorts of injustices. First, minorities and the weak will be targeted, which in this particular case is the homeschool kids.
The real kicker to this whole saga is that inspections wouldn't have even helped stop this particular tragedy. For example, the mother had already been investigated by the state for child abuse in 2002 and 2005. The state's response was to refer her to counseling. Disaster was not averted despite her already being on the state's radar.
Like restrictions on gun ownership, the logic in this newly proposed law is lacking. If passed, law-abiding homeschool parents will unnecessarily register their kids and open the door for annual inspections, while the abusive parents won't. The twisted parents who torture their children have no ethics to begin with. They'll simply avoid the law, move districts, fail to report, avoid the police, not answer the door for inspections, and do everything they can to remain under the radar.
The mother in this story no doubt has psychological problems, but so do these politicians who think they can endlessly intrude on our lives, forcing punishment upon decent, law-abiding people based on actions of crazy criminals.
Daniel Ameduri is the founder of the Newsletter Future Money Trends, where he has produced some of the most watched videos on the internet about liberty, inflation, gold, silver, and what he refers to as 'personal finance for doomers.' His first fictional video, "The Day the Dollar Died," has been watched by over 2.5 million people.
For more information about Daniel Ameduri you can visit the author's bio at Liberty Blitzkrieg, where he regularly contributes as The Dissident Dad.